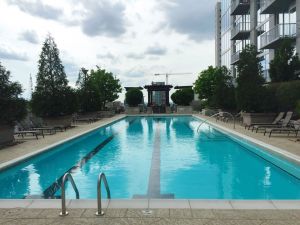 Whether you are buying or selling a Viewpoint Midtown condo, the first question you want to know is, What's My Viewpoint Midtown Atlanta Condo Worth? Well, now that you ask….
What's My Viewpoint Midtown Atlanta Condo Worth?
If you are considering buying or selling in Viewpoint Midtown, give us a call. We have been selling this building since pre-construction, and have all the floor plans and details about this building.
The current inventory in Viewpoint Midtown is heavy on the two-bedroom side! There are currently 9 homes listed For Sale. (Buyer Beware….some listings that say 2 bedrooms may really be a 1 bedroom with a den! They can serve as a bedroom (if they have closet) but you will most likely only have ONE parking space!)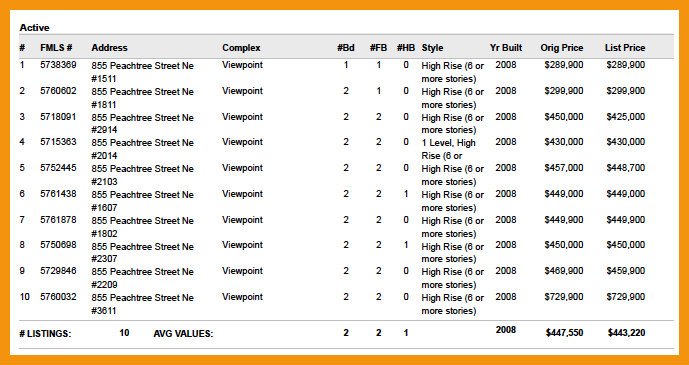 Three homes are Under Contract and going through the Due Diligence process, while four homes are Under Contract with closings scheduled. Here is some of the one-bedroom inventory that has been SOLD!


As you have probably heard from anyone you know in real estate, be it a real estate agent or someone selling or buying, the market is moving fast and homes don't stay on the market long. But if you look at #2506 below it showed a rather long time on market. Further investigation showed it had a tenant in place that really wanted to stay there, so the Seller looked for an investor to purchase. (Side note….if a condo at Viewpoint Midtown has a tenant in place at the time of the sale, the leasing permit will TRANSFER to the new owner!)

For the most up-to-date-market information about Viewpoint Midtown, we urge you to contact us! We can assist you with all aspects of buying or selling in this Midtown Atlanta condo building, or in other condo buildings in Atlanta!
Our Buyer clients are placed on an instant notification system when any new Viewpoint Midtown homes come on the market, or if there are any price reductions on current listings.
Information on this page is based on information on homes for sale in Viewpoint Midtown in Atlanta per the First Multiple Listing Service, and is deemed reliable but, not guaranteed. 
Sorry, but we couldn't find any results in the MLS that match the specified search criteria.