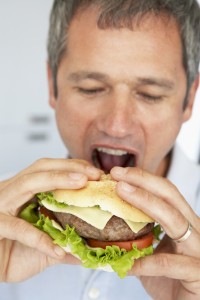 Well….if you ask me, it's some fresh ground chuck, mixed with some onion soup mix…and on MY grill! Ah, but not everyone get's to visit MY Grill! So we better find some options!!
Where ARE the 10 Best Burgers in Atlanta?
Zagat (you know those people that rate everything) have done a survey in Atlanta, and Atlantan's have rated the top 10 Burgers! Here they are:
Illegal Food – Virginia-Highland
One Eared Stag – Inman Park
Holeman and Finch Public House – South Buckhead
Ann's Snack Bar – Kirkwood
Bocado – Knight Park/Howell Station
The General Muir – Druid Hills
Muss & Turner's – Smyrna
Vortex Bar & Grill – Little Five Points
Fred's Meat & Bread – Inman Park
Grindhouse Killer Burgers –
Now, I have to say…I've not ventured into a single one of these burger joints….yet. But I just might have to make a list and see if I can knock one out every couple weeks and see what all the muss and fuss is about.
Here is the complete article about The 10 Best Burgers in Atlanta! Maybe we'll see you at one of these? And by all means, drop back here and leave a comment about YOUR Atlanta Burger Experience.