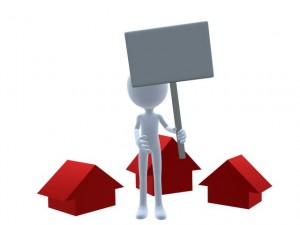 When an Atlanta Condo Buyer searches for condos for sale, the can often get varied results depending on when, where and how they search. So, Where Can I Find EVERY Condo Listed For Sale In Atlanta? Well actually, that may be easier said than done.
The metro Atlanta real estate market is unique in that it is served by not one, but TWO MLS's (Multiple Listing Service). There is the Georgia Multiple Listing Service (GaMLS) and there is First Multiple Listing Service (FMLS). What's the difference? You will probably get just as many different answers from any number of people. So, my answer is, GaMLS primarily services from I-20 South of Atlanta, and FMLS services from I-20 North. Now before anyone in the real estate business starts screaming…let's explain a bit further.
Real Estate brokers in Atlanta can choose which listing service they belong to, or BOTH if the choose. When a Broker belongs to both, listings will appear in BOTH of the MLS systems. But, if a Broker belongs to just FMLS, that is the only listing service where their listings will appear. What does that mean for you, the real estate consumer/Buyer?
If a Broker has chosen to only use one MLS on their site, you may miss some listings. Here at MyMidtownMojo.com, we use only FMLS in our Search for Midtown Atlanta Condos For Sale. Why? Well some of it is based on how the brokerage is operated, but more importantly to you, the Buyer, we find 90% of the property you are looking for will be in FMLS.
Now, don't forget there are still individuals that want to market their Atlanta home or condo For Sale on their own, also know as a For Sale By Owner, or FSBO. Without the use of a real estate broker, these Seller's are not able to list their home or condo in the MLS, and will use other methods of advertising. This can include a yard sign, classified ad in local papers and an ad on Craigslist. When you search our site for listings, these homes and condos will not show up.
By working with a real estate agent that knows the area where you want to live, they may also know about upcoming listings that have not yet been "listed." This means a fellow real estate agent has mentioned, "Hey, I'm going to be listing the home at 123 Main Street in two weeks. It's a great (description of the home) so if you have any Buyers that might be interested…." The Seller may be finishing up some painting, putting items in storage, etc. but the home will soon be on the market.
While you should be able to find EVERY Condo listed for Sale in Atlanta right here at MyMidtownMojo.com, let us know what you are looking for, and we'll put our detectives to work looking for you!