Now that the time has changed, it gets dark really early in Atlanta. Like by 6pm….IT'S DARK!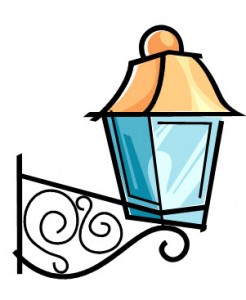 So you are out for a walk with Fido and there it is…..a burned out street light! Where Do I Report A Burned Out Street Light in Atlanta?
That early darkness makes it more apparent when a street light goes out. Seeing problems with the sidewalk and the lack of light can make you feel uncomfortable.  Atlanta Police will always advise that you not walk alone after dark, and if you do see a street light that has been damaged or gone out report it immediately to Department of Public Works (DPW). 
The Customer Service Center (CSC) is your first source to report concerns in the public right of way (i.e. potholes, trash pickup, street lights, traffic signals, metal plates, etc.) and or provide feedback on our services. You may contact the CSC directly at (404) 330-6333 or via email to: publicworks@atlantaga.gov.  The CSC is available Monday – Friday, 8:15 am – 5:00 pm. 
Be safe and report any concerns to DPW or the Atlanta Police Department.