Where To Buy Girl Scout Cookies in Midtown Atlanta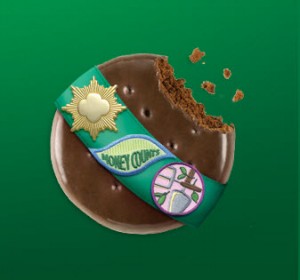 Come on….who does NOT love some Girl Scout Cookies???
And what's your favorite? Mine, hands down are the Thin Mints. But, I've got a secret that makes them even better, and I'm going to share. Take a tube of them (they come two tubes per box) and freeze them overnight. Then, pour yourself a glass of ice cold milk, break open the frozen cookies…and enjoy! Totally delish! Hey, if you try it, will you post a comment right here?
The product line of the Girl Scouts seems to grown from what I remember…
Thin Mints
Samoas
Tagalongs
Trefoils
Do-si-dos
Lemonades
Savannah Smiles
Thanks-A-Lot
Dulce de Leche
Mango Cremes
Thank U Berry Munch
So, where can you BUY Girl Scout Cookies in Midtown Atlanta?
Feb. 16, 10-11 a.m.: Ansley Mall/Starbucks courtyard at 1544 Piedmont Road NE
Feb. 16, 9 a.m. to 5 p.m.: Sig Samuel's Dry Cleaners at 906 Monroe Drive NE
Feb. 16-17: Kroger at 3330 Piedmont Road NE
Now mind you , that is NOT the Kroger at Ansley Mall but the one at Piedmont and Peachtree in Buckhead, also known as the Disco Kroger!
If you want to know other dates and places, the Girl Scouts of America have a Cookie Finder app on their website. Simply fill in the Zip code closest to you…and you'll find dates and places where they will be.
I've not purchased in the last couple years…I will be this year. I just feel like I need the treat!
Oh yeah, another secret…take the Thin Mints and blend with vanilla ice cream and milk….and you have a to-die for shake!