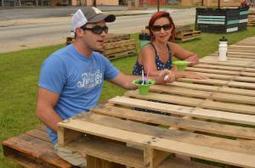 Residents of East Atlanta who helped build a community gathering place found that they built something in addition to a park – a real sense of community. To hear Joe Peery describe it, the community park came together in a fashion similar to the soup in the folktale about stone soup.
Sourced through Scoop.it from: saportareport.com
GREAT story of a community coming together to make something happen.
See on Scoop.it – Other Atlanta News Events