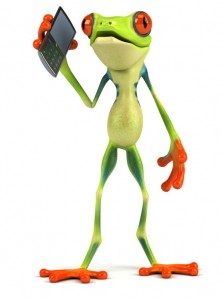 It is not so much that I have been directly asked why don't real estate agents call me back about a rental. It is probably more about YOUR behavior as a potential renter that gets you no return phone calls. Let me tell you about your behavior as a potential renter.
You scour the Internet for all the options available to you. Varoius rental and real estate sites and of course the popular Craigslist. For every rental listing you see online that you think looks interesting, you call, text or email the listed contact about it. So, you in affect have contacted 3 or 5 or 7 or 9 different people about NINE different rental listings. Some you may have found one a particular real estate site (we'd hope it was the one you are on now!) or maybe on Craigslist. You have effectively put everyone in competition for your business. Well yes, and no. What you have done in reality, is diluted your chances of seeing few, if ANY of these listings.
 Why?
Unless the particular listing you have contacted me about is MY listing, you are asking me to show you one specific listing, while you are still contacting other people. Do I want to chase you for one listing? Here is a simpler way to put it. You are trying to date me, but at the same time, you are going out on dates with other people. And when I don't respond because I KNOW you are dating other people, you ask why?
What if you could date one guy (or girl) and THEY could tell you everything about every other guy (or girl) in the bar. WOW! Would that not be the easiest way to find the perfect match. Well, let me introduce you to…..a real estate agent.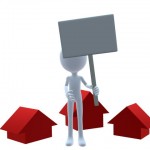 By "dating" one agent, that agent can show you and tell you about all the guys and girls in the bar. (all the condos or homes that are for rent in the area you are looking.) Ok, suppose you "stray" out of the bar, and you see this hot, awesome looking guy (or girl) at the hotdog stand (Craigslist) on the corner. And you say, "I have just GOT to talk to that one." Well, instead of running over to them and gushing all over them, how about your run back inside and say to your date (your real estate agent) "hey, you have GOT to see the one I just found at the hotdog stand. It's awesome!"
No problem, I head out to the hotdog cart on your behalf (contact that Craigslist posting) and get you the inside scoop on whether you really want to date them (rent that place, or if it's even still available) and report back to you.
Now, the underlying difference in this whole process of finding a rental home versus finding a date is that one of us makes a living making these connections. THAT would be the real estate agent. But you see, if the real estate agent knows that he (or she) is going to spend an hour learning about that guy at the hot dog cart while you are running all around the bar hitting on other guys (or girls) (calling 3 or 5 or 7 or 9 other listings/agents) what do you suppose their real motivation and interest is going to be? Pretty slim.
You don't make money dating (well not true…there are groups and firms that charge you to find you the perfect mate) but as a real estate agent I DO make money finding you a place to live. In fact, it's exactly HOW  I am able to afford the place where I live.
What's the moral to this story? Well, you can run all over the bar talking to all kinds of guys and girls, you can chase down the guy or girl at the hotdog cart, or you can find just one guy (ME) that you can ask all the questions, look at all the guys and girls in the bar you are interested in (all the rental listings in a particular neighborhood you want to live in) and find just the right one that fits you.
And you did it all with one call. So now, do you still wonder why don't real estate agents call me back about a rental?