The world is a big place you know. And in that big place, there can be lots of scary things. Some things may scare you more than others. Renting a home or condominium in Midtown Atlanta probably does not rank real high on the list. Or should it?
Why Should I Use A Real Estate Agent to Find My Rental Home or Condo?
There are a number of reasons, and a number of sources that I have seen that give you the wrong information. So, let's go through some of the reasons:
More Availability of Rental Options to See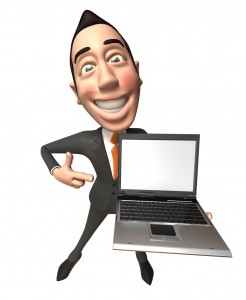 Ok, this can be a bit tricky. The real estate finding your rental home or condo may have more access to rentals than you could find on your own. Your agent can search the listing service for rental options that meet your needs. Agents also search other online sites to see what may be out there that is not listed with an agent (i.e. a For Rent By Owner kind of thing) So let's talk about that By Owner thing…
You are searching Craigslist for a Midtown Atlanta Condo to rent. You find an exciting post about a large 1 bedroom available in Cornerstone Village. So you call the owner. You discuss the location, features of the condo, the rental terms (price, length of lease, rules, etc.) It sounds just like what you are looking for. So you set an appointment for Friday at 2pm to see the condo.
WHO did you really just set an appointment with? You actually have NO idea who you really just talked to. Are they really the owner? A tenant who is trying to sublease so as to not break their lease? Or worse case, a con artist or criminal that could relieve you of your wallet, car keys, cell phone and….what the heck, the car too. You think it's not possible. Think again. We'll cover safety in a later post.
In today's hyper-world of online communications, you never know exactly who you may be talking to when you call on that posting. Now, in all fairness, some real estate agents use Craigslist as well, and should be disclosing they are an agent in the ad. So, you may be actually meeting one of us. Or, maybe not.
Also when you meet with this person (we will presume they are the actual owner) you are hopefully real estate savvy enough to ask to see a copy of their leasing permit.  What's a leasing permit you ask? Ah, you see why you might want to work with that real estate agent that knows how to verify the rental status of a condominium?  Did you know that if you rent a Midtown Atlanta condominium and it's not an approved rental, you can end up having to move out of the condo at your expense. The owner will be getting fined daily (if caught) until you move out. Depending on the specific rules of the building, you could very quickly find yourself standing in the lobby of the building without access to your rental condo. Since your landlord is responsible for paying the monthly HOA fees, those fees are what pay for you to have access to the lobby, elevators, garage, pool, gym and other common areas of the building. Did you know this?
Why Should I Use A Real Estate Agent to Find My Rental Home or Condo?
Don't find yourself minus your wallet or standing in the lobby with no elevator to ride.
In our next article, we will talk about if you are or are not being represented when you work with or without a real estate agent.