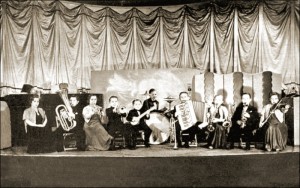 Despite the fact that the Midtown Neighbors' Association voted it down….Music Midtown 2014 arrives in Midtown Atlanta at Piedmont Park this weekend.
For attendees that may not understand that position, just understand what it would be like if you had thousands upon thousands of people all over YOUR neighborhood for 3 days. One would guess you might not like that.
The biggest thing to remember if you are coming from ANYWHERE in Atlanta and you have access to MARTA or can drive to a MARTA station…..TAKE MARTA TO THE EVENT!! It's an easy walk from the Midtown station on 10th Street to the Park.
If you are heading to the festival  here are some tips to help you get around!
Where to get in:
There will be five entrances into the festival grounds:
• The Charles Allen Gate, located at the corner of 10th Street and Charles Allen Drive.
• The Park Drive/Bridge Gate is available to attendees coming from Monroe and Park drives.
• The Lakeside Gate is accessible at the 14th Street entrance to the park or by Magnolia Hall.
• The 10th Street Gate, located across from Grady High School.
• The 12th Street Gate, located at 12th Street and Piedmont Avenue.
Music Midtown 2014 ticket sales will begin on-site at 2 p.m. Friday and 10 a.m. Saturday at Box Office Central located at 10th Street and Charles Allen Drive as well as at 12th Street and the Greystone box office on Piedmont Avenue. Cost is $135 for a two-day general admission pass and $500 for VIP. Gates open at 4 p.m. Friday and noon Saturday.
Re-entry will be permitted, but you must have your ticket "scanned out" when exiting. You must use the same ticket to gain re-entry onto the festival grounds.
Hungry? No Problem!  Food trucks and concessions will be spread throughout Piedmont Park. There will be plenty of beverage choices of the adult and non-adult variety. Also, ATMs will be set up around the park.
Try. Try and respect the neighborhood you are in and put your trash where it belongs and if you need to "relieve yourself" do so in a porta potty!