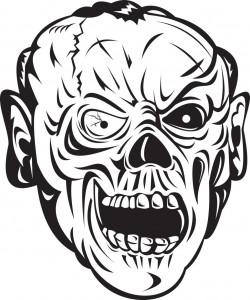 As a blogger, I'm NEVER, repeat, NEVER at a loss for topics. Sure, I'm a real estate broker and you want real estate information and or listings, right? But, it's important to KNOW about where you want to live, not just about WHAT you want to live in.
One of my long list of topics is the exploding "Hollywood Goes Atlanta and Georgia" topic. Movies are happening everywhere here. Why? Well, a number of reasons, but let's just say that we have some cheap labor. (I'll write about that in a later post.)
But, the country is taking note of Atlanta….Zombie's and all! The Walking Dead is filmed South of Atlanta and just started its second season. (The first season was filmed more in Atlanta proper and used the old Bell Quarry just west of Downtown as a main scene.)
Atlanta's zombies have even made it to the New York Times, so I'll let you read even more about it.