AWESOME! You've decided that it's time to find that new home or condo you have been looking for! Ahhhhh….but first we have to SELL the one you have now!What are 3 Must-Do's Before Listing Your Home For Sale?
3 Must-Do's Before Listing Your House for Sale
Before you list your home or condominium for sale, it's time to do a little work around the house – to prepare and make sure your home is seen in the best possible light. These "must-do" items are about showing your home to buyers as one which is cared for and ready for them to add their own brand of home to the space. Taking a little time up front can mean thousands of dollars as buyers start writing their offers.
3 Must-Do's Before Listing Your House for Sale
1. Declutter, Depersonalize and Clean – This is the time to take spring cleaning seriously, in any season. Clear out all unnecessary items from the home; closets, drawers, extra clothes, old unwanted furniture. If you have added extra furniture to your condo, now would be a good time to move it to a temporary storage unit, or even sell it if you don't think you will use/need it in your next home. Donate to charity, hire a dumpster or rent a storage space; buyers will look in every space and open all drawers and cabinets, make sure your home seems spacious. Closet and storage space, no matter a condominium, single family home or a condominium is always a premium. If you have limited storage, then try to have it as open as possible…it gives the look of there being a lot of space. Spend some time to depersonalize by removing excessive pictures and hide heirlooms. Finally, deep clean every space top to bottom.
2. Address Deferred Maintenance – Make small repairs or hire a handyman to take care of problems which could appear during the home inspection. I simply cannot stress this enough!!! I even recommend you have a pre-inspection done on your home. FIND all these things and then you can address most of them, or at least be prepared with our pricing to allow for a concession for something. It will make the Due Diligence/Inspection period on your home a lot less stressful! Replace caulking, fix broken windows and screens, replace light bulbs and freshen up and clean grout; buyers want to see a home that is cared for with "good bones."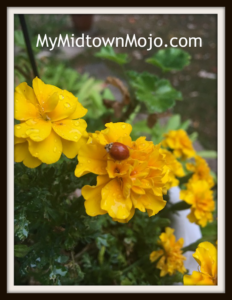 3. Go for Curb Appeal – Spend some time in the yard. Trim bushes and trees, clean and repair hardscape and make sure there is adequate lighting. Welcome your buyers with seasonal flowers or décor and place a fresh mat by the front door. Before you put that sign in the front yard, spend a little time and elbow grease to make sure you welcome your potential buyers with the best version of your home. If you live in a condominium, there is not much you can do with the curb appeal. If you are not in a high rise, listing when the trees are in full bloom vs. when the leaves are all over the ground could be a good consideration! As for a high rise, your curb appeal starts in the lobby with your Concierge. Take time to visit with them and let then know your home is going on the market. They often talk with other residents in the building who may be looking to make a change, or could be renting and now want to purchase in the same building. Also make sure your REALTOR is familiar with the listing policies and procedures in your building. Some of this information can be added to the listing to help buyers agents as they show your home.
3 Must-Do's Before Listing Your House for Sale
These are great tips to help you and your REALTOR quickly sell your home or condominium so you can head to your next new home!