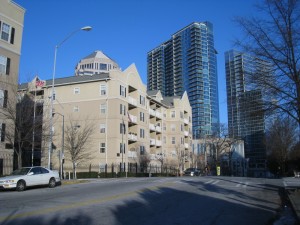 In real estate, not everyone can, or wants to spend a fortune on a place to live.
You might be on a budget. You might not want to spend so much of your monthly income on your mortgage. Whatever your reasoning, there are options available to the home buyer looking for Atlanta Condos For Sale Under $100,000.
A search in the area of Buckhead, Midtown, Downtown, Atlantic Station, Dunwoody and Sandy Springs gave us a list of over 400 options! WOW! So, I've broken the list down by areas. Each link will give you the listings in that particular area (based on how they are listed in the MLS.)
Please keep in mind, if you have a very specific area you want to look in, we can search that for you.
But you do have options in Atlanta Condos For Sale Under $100,000.