Buying a home or condominium in Atlanta GA is not something you should do without knowledge and research. With today's technology, you can do much of that on your own. But…..BUYER BEWARE!!! There is a lot of information out there, and how do you know what's right, or maybe wrong? You could even think that when reading this post!
What a Atlanta GA Home Buyer Needs To Know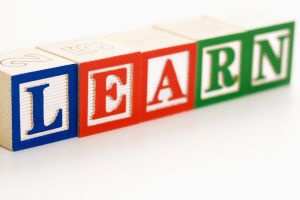 While you can do this "self-research" I'd strongly suggest you find a real estate agent early in your process. I often start "working" with potential buyers months before they actually make a home purchase. I help them in their research about the home buying process, including meeting with a lender, identifying potential neighborhoods or condominium buildings.
Here are just a few things or tips to keep in mind as you start the home buying process!
In most cases, a home is the largest asset an individual will have, and is considered one of the safest investments.
Property taxes and qualified home loan interest are deductible on an individual's federal income tax return.
A homeowner can exclude up to $500,000 of capital gains if married and filing jointly, or up to $250,000 if single or married and filing separately. The home must have been the taxpayer's principal residence for the previous two years. **
A portion of your monthly mortgage payment is applied to the principal…consider this a monthly investment!
You can live in and enjoy your home as an investment..you can't do that with a mutual fund!
I can show you ANY home listed you find, whether with another real estate company. Even new home construction that you may see when you drive by a new community. Remember, in each of these cases, the SELLER has someone representing them…and you should have someone representing YOU!
Having been pre-approved with a lender will help you know how much house you can purchase and also help in negotiations with a Seller. Having the Seller know you have your mortgage process underway is a great tool in a demanding Seller's Market.
You have a right to conduct a home/condo inspection as part of your Purchase and Sale Agreement. This gives you the ability to negotiate repairs or compensation once you know all the facts about the property. (In condominiums, this can also be a time for you to review condo docs and budgets to know more about the building)
A Home Protection Plan can offer you "piece of mind" coverage for select items like appliances, central heat/air and water heaters. If the Seller does not provide this during the negotiation process, you can purchase this coverage on your own. (Of course we can help you with various sources!)
In a "Seller's Market" don't be looking for "the deal." Remember, that Seller has an agent working for them, and hopefully they have priced the home accordingly. (Not always the case!) Focus on finding the right home, within your budget, and then let your real estate agent help negotiate the best terms and price.
Whether you are ready to buy a home in the next 30 days, or the next 3 months, we are here to help you through the process, from beginning to your Celebration Day when you get the keys to your new home! And we will be here long after to answer any questions, or help your family or friends when they are ready to Buy or Sell!
Check out our Intown Atlanta Buyer's Guide for more information! And you can always contact me via email at Thom@MyMidtownMojo.com….by phone or text at 770.713.1505 or with the contact form below. Let's set a time to meet and I can help YOU with What a Atlanta GA Home Buyer Needs to Know!
Atlanta Georgia Real Estate
Thom Abbott, Associate Broker
Thomas Ramon Realty @ Palmer House Properties
2911 Piedmont Road, Suite B
Atlanta, GA 30305
Direct: 770.713.1505
Office: 404.876.4901