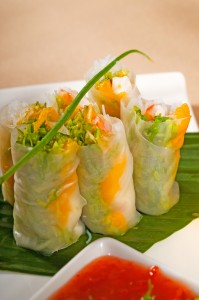 Atlanta residents love, repeat L O V E their restaurants! Just walk up and down Peachtree Street in Midtown, and you will have at least 2 or more restaurants on any given block. I once heard a statistic that the average Atlantan spends 70% of their monthly food budget in a restaurant! Not sure if that is still the case, but we have the restaurants to handle it.
But you may not always want to eat at the same place, right? May you have an international taste bud? Well then, have I got the place for you….Buford Highway! Or it can be called The Buford or now I've heard BuHi.
Buford Highway Dining — It's a Whole World In Itself
First off…it's really easy to get to…at least by car. Take West Peachtree out of Midtown, and follow the signs. Don't get on I-85 or GA400. Just keep going…and you are on Buford Highway! And you will quickly see the ethnic diversity of this corridor! Brookhaven will start off with more Hispanic, and then as you move into Chamblee and Doraville, you'll find Vietnamese pho, shrimp wrapped in tofu skin, or banh mi, then you have come to the right place. (Mind you two of those dishes I can't even imagine!)
But, most of this cuisine is just not up my alley. But here's a great article from Bon Appetit that will fill you in on some of the hot spots on what they now call BuHi!
While actors and crew may not be able to break away from set during the day, many of these restaurants are close by to Third Rail Studios and the Assembly Doraville development.