Living and working in Midtown has some great advantages.
You can almost, I say almost not own a car. You can walk from your condo to shopping, great restaurants and the amazing Piedmont Park. Or you can hop on MARTA to a Braves Game (well that won't be for much longer) a Falcon's Game, or head to the airport for the weekend escape or out-of-town business trip.
But there is something big brewing if you take the MARTA Gold line in the other direction, Northeast out of Midtown.
To Doraville.
Up until now, Doraville has really only been known for four things. The END of the MARTA Gold Line, the GM Assembly Plant, the tank farm and the now ever popular Buford Highway Farmers' Market. But hold onto your development drawers…it's about to get busy in Doraville.
Doraville Development News – Is This the New East Atlanta?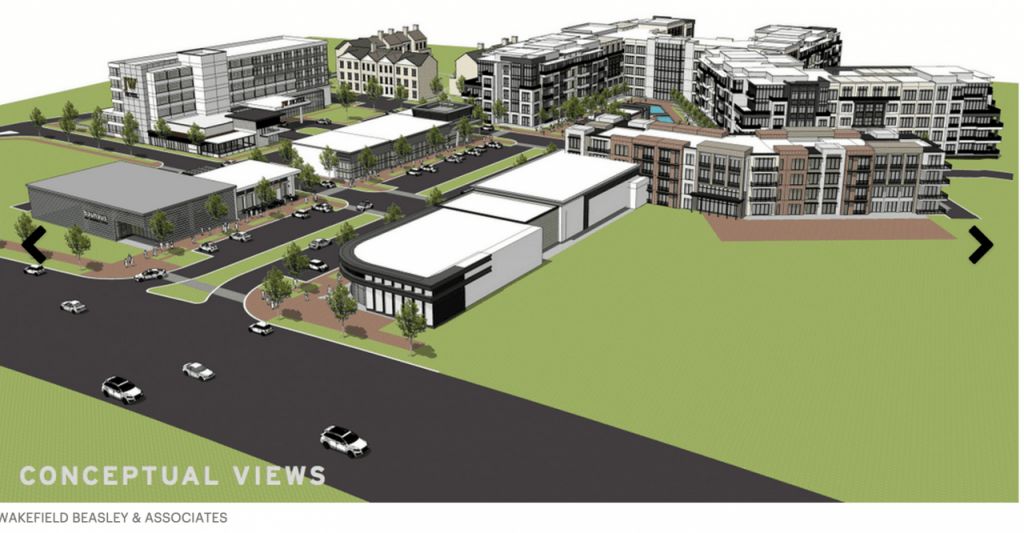 I've already written about Assembly Doraville and the proposed transformation of the Doraville GM plant to Assembly – Doraville. Third Rail Studios will be the first "resident" of the Assembly, joining the ever growing list of movie studios in the Atlanta metro area. But even before the dust has settled on the demolition of  the GM plant, more development is making its way to the area.
A development team, including Stephen Macauley of Macauley Investments, wants to add 504 multifamily and senior living units, a 140-room hotel, and almost 44,600 square feet of retail on 13 acres at Buford Highway and Interstate 285. The site is an abandoned Kmart. Wakefield Beasley & Associates is the project architect. This site is located directly across for the Buford Highway Farmer's Market, and could be walkable to the Doraville MARTA station if the city makes some crosswalk and sidewalk improvements.
The development path is certainly headed North on the Gold Line with such things as Town Brookhaven, Olmstead in Chamblee (across from the Chamblee MARTA station) and now Assembly Doraville.
The developer has named the proposed development "Nexus." And certainly, the area is a true connection between the future city of Lavista Hills, Tucker, Norcross and Dunwoody/Sandy Springs.
I think the whole path of growth is northward along the Gold Line," Macauley said in an article in the Atlanta Business Chronicle. Macauley is already an investor in Assembly, which is under construction.
"We I love this entire area," Macauley said. "We think it can connect the region."
I'll be keeping a close eye on this development and how it moves through the planning process in Doraville. This is an area to watch.