Living near a transit station in the Metro Atlanta area, can offer you freedom! Both financially as well as in your commute time! Financially….you can save on gas by leaving your car parked while you ride the train to work. With such services as Uber or Lyft and Zipcar, you may even be able to ditch owning a car at all! (If you are going out of town for a trip, or long weekend, rental cars in Atlanta can be really cheap and a great alternative to owning!)
Living near a transit station, and being able to use that transit to get to work….can help you avoid headaches like traffic or the 2017 I-85 Fire and Freeway Closure. Now, we certainly understand that your work location may not be close to a MARTA station, and this may not be an option for you to consider, but, if you travel a lot for work, being close to a station certainly could be convenient.
Homes and Condos For Sale Near Lindbergh MARTA Station
So, we drew a box around the station, as you can see on this map. This is approximately a one mile square, and most likely is the farthest (and maybe to far) that one might consider walking to get to a train station. But even if you had a short drive and then took transit, it would probably be better than sitting in traffic! Right? But, we could have missed the perfect house, or condo just outside of this box!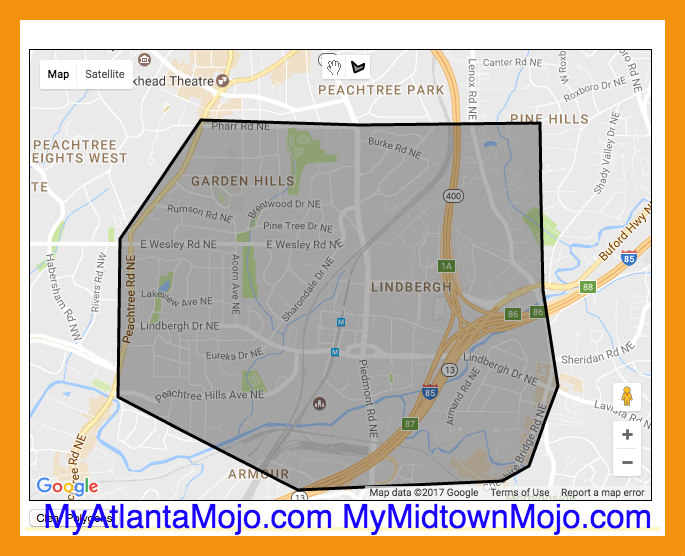 That is why we always encourage our buyers to sit down and give us their wants and needs so we can custom build a search for you. Then, you will get email notifications when a property comes on the market. You can bookmark this page and come back here to check listings, or create your own search and save it. We just want to make sure you have all the resources (including US!) to help you in your home search.
Contact us and we can help you find a home near the Lindbergh MARTA station, any other transit station or any area you may want to consider as you search!
%%ds_Results|{"SearchSetupID":"30","directive.ResultsPerPage":"20","directive.SortOrders[0].Column":"DateAdded","directive.SortOrders[0].Direction":"DESC","query.BathsMax":"","query.BathsMin":"","query.BedsMax":"","query.BedsMin":"","query.Cities":"","query.Communities":"","query.Counties":"","query.DaysOnMarketMax":"","query.DaysOnMarketMin":"","query.ForceUsePropertySearchConstraints":"true","query.ImprovedSqFtMax":"","query.ImprovedSqFtMin":"","query.LinkID":"455836","query.ListingStatuses":3,"query.LotSqFtMax":"","query.LotSqFtMin":"","query.PriceMax":"","query.PriceMin":"","query.SearchSetupID":"30","query.TractIdentifiers":"","query.YearBuiltMax":"","query.YearBuiltMin":"","query.ZipCodes":"","requester.AccountID":"11305","requester.ApplicationProfile":"WordPressIdxModule","requester.ApplicationVersion":"6.0.3","requester.ClientIpAddress":"207.46.13.218","requester.ClientUserAgent":"Mozilla\/5.0 AppleWebKit\/537.36 (KHTML, like Gecko; compatible; bingbot\/2.0; +http:\/\/www.bing.com\/bingbot.htm) Chrome\/103.0.5060.134 Safari\/537.36","requester.PaginationUseActivationPath":"true","requester.PluginVersion":"3.17.0","requester.RequesterUri":"https:\/\/www.mymidtownmojo.com","requester.SearchSetupID":"30","requester.UtcRequestDate":"2023-03-22T13:46:47+00:00","responseDirective.IncludeLinkMetadata":"true","responseDirective.IncludeMetadata":"true","responseDirective.ListTabAlignment":"Left","responseDirective.ShortcodeResultsView":"","responseDirective.ShowLargerPhotos":"true","responseDirective.ViewNameSuffix":"shortcode","requester.Signature":"5681bc5448fe42f7076c1906f1cdef7f3973c353"}|ds_end%%