There can be any number of reasons that you need to rent your Atlanta home. Whether it's a job transfer, inability to sell your home for the price you need, or maybe you have taken advantage of the market and purchased an investment property. Whatever the reason, now you are asking, How Do I Rent My Atlanta Home?
A rental home is not much different than a home that is For Sale. Priced right, in good condtion and the right location, and you can have a tenant in place quickly.  But there are several steps you need to take first.
Preparing Your Atlanta Home For Rent
If this is a home you have moved out of and are now renting, we first need to get "her in shape!" What exactly does that mean?
Spit clean and spotless — nothing will send a prospective tenant running faster than dirty carpet, bathrooms, windows, you name it…it needs to be clean!!! Whether you do it yourself, or hire a professional cleaning service, clean is mean when it comes to getting TOP DOLLAR for your Atlanta Rental Home!
Paint — A fresh coat of paint will go the farthest in making your home shine. It will make your home sell fresh and new, and may keep a prospective tenant in your home longer. The longer they look, the more likely they will rent. Always, always keep it neutral when you paint. You might leave a children's room a special color, but the potential tenant may want it for a home office…so best to make it neutral. Painting can probably be done quicker or easier by a professional depending on how quickly you need it done, or how much time you have to do it yourself.
Mechanical/Systems/Appliances — Simply said, they all need to work, and work right. If a burner on the stove does not work, fix it. These little things will add up to less of a chance to lease your home, or later in a lease, a tenant may become frustrated that things don't work and it could cause "problems." Let's not risk that…let's just have it all working.
In our next post, we'll talk about the exterior of the home and what needs to be done there. How about a hint? When you Rent Your Atlanta Home, you may only get one chance to make a good first impression.
Read more: https://atlantagahomesforrent.com/how-do-i-rent-my-atlanta-home#ixzz1qJl95Ola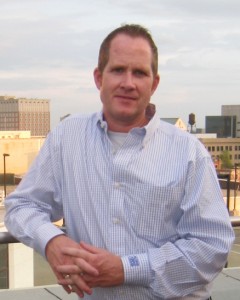 For More Information on how we can best serve your
InTown Atlanta Real Estate
needs, please fill out the
online contact form
or call us at 770.713.1505.
We specialize in InTown Atlanta Real Estate single family homes and condomiums. If you are planning to Buy InTown Atlanta real estate, let us help you explore all the possibilities available to you and help you find just the right home you will LOVE!
Please use the following links to Search for Homes by Intown Atlanta Neighborhoods or Zip codes!
Are you looking for a specific Intown Atlanta neighborhood to focus on? Contact Thomas Ramon Realty and we can set up a search for any specific neighborhood you are looking for!