In my last post about How Do I Rent My Atlanta Home, we talked about what you need to do on the inside of your home to make it sparkle and shine to a prospective tenant. But first impressions go a long way in both buying and renting your home. And that first impression starts on the outside of your home. You've probably heard the saying…."curb appeal."
So, exactly what is "curb appeal" and what do I have to do to Rent My Atlanta Home?
The Lawn — It needs to be mowed, driveway and curbs edged, and the landscape beds looking clean. This is all certainly "do-it-yourself" kinds of things, but if you have already moved, we can help you find a landscape company that will get this ready. You might even want to consider pricing your home rental to INCLUDE lawn maintenace. This can be one of your bigger challenges managing your rental or investment property….how  the exterior is maintained.
Shrubbery and/or Trees — At least make sure for your initial rental advertising period, that you have the shurbbery trimmed and neat. Again, that first impression goes along way to not only getting the rental rate you desire, but getting your home rented faster because it looks great from the outside!
Roofing and Siding — We are certainly NOT suggesting you have a new roof installed! But, you might want to check in your attic (if you have one) and make sure there are no obvious signs of a problem. A tenant is much more likely to let such a problem go on for a long time before they report it, and water does all kinds of damage! As for the siding, you just want to make sure things are in place, any caulking needed, etc. Remember, your Atlanta Home For Rent  is going to be occupied by a tenant, and a tenant is not inclined to walk around the house looking for issues like you would.
Driveway — ONLY if you have numerous stains, would we suggest a pressure wash. Otherwise, it should be fine.
GREAT! Now that you have your Atlanta Home ready To Rent, give us a call. We will make an appointment to give you a free evaluation of the market, review our unique marketing plans, tenant placement services and our cost saving way to manage your property for LESS money!
Complete our Landlord Evaluation Form and we will be in contact with you as soon as possible!
Read more: https://atlantagahomesforrent.com/how-do-i-rent-my-atlanta-home-part-2#ixzz1qJpQRfHO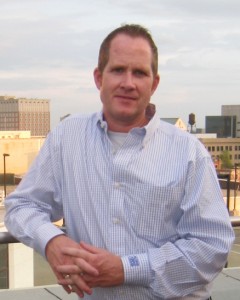 For More Information on how we can best serve your InTown Atlanta Real Estate needs, please fill out the online contact form or call us at 770.713.1505.
We specialize in InTown Atlanta Real Estate single family homes and condomiums. If you are planning to Buy InTown Atlanta real estate, let us help you explore all the possibilities available to you and help you find just the right home you will LOVE!
Please use the following links to Search for Homes by Intown Atlanta Neighborhoods or Zip codes!
Are you looking for a specific Intown Atlanta neighborhood to focus on? Contact Thomas Ramon Realty and we can set up a search for any specific neighborhood you are looking for!