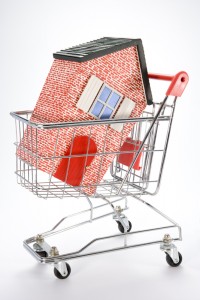 Ah yes.
When you are a real estate broker, if it's not the first question you are asked in any conversation, it will certainly be the second one….
How Is The Atlanta Real Estate Market?
I think I could safely say "It's on FIRE!" and be pretty accurate. But take a look at some numbers that recently appeared in an article in the Atlanta Business Chronicle to give that statement further fuel.
In March, 2015:
Average Sale Price: $245,000*
Average Days on Market: 52*
Months of Inventory: 3.1*
A stable market is about 6 months of inventory…with this kind of Inventory, this is truly a SELLER's market! Just ask any BUYER that tries to make an offer on a Midtown Atlanta condo…if they even get their offer in!
So let's go back in time….to 2010…
February 2010 Average Sale Price: $180,000*
February 2010 Average Days on Market: 88*
February 2010 Months of Inventory: 18.7*
Yeah…just LOOK at that inventory….if you were a Buyer then…you had some homes and condos to look at for sure! But it did not stop there, by August, 2011, the average Sales Price in Metro Atlanta was a mere $135,000!!!
Here is another sign of the Atlanta Real Estate market rebound. I just sold a Midtown Atlanta condo to parents of a student at Georgia Tech. The Seller paid $78,000 in 2012 and we just paid $133,000! That's a nice $55,000 profit in less than three years!!!
But the challenge we now face, especially in the Midtown Atlanta condo market is a lack of new construction. All those cranes you see dotting the skyline are for apartment buildings…RENTALS!!! The only new condo construction in Midtown, is currently starting in the mid to upper $700,000 range. Those are not prices for every condo buyer!
I've got several buyers right now in the waiting mode, and watching inventory daily for them! Looking for that right one to hit the market!
How Is The Atlanta Real Estate Market? Yeah…it's on fire alright!
*Based on stats for residential attached properties in Atlanta North, Sandy Springs, West Cobb and Dekalb West in all price ranges as reported by FMLS on April 3, 2015, for the period of Feb. 1, 2007-Feb. 28, 2015.