Huntley Hills Chamblee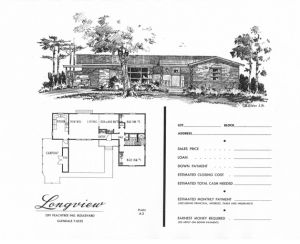 It seems almost daily, I'm asked the question, "Thom, where is the next best cool place to live?" Does that mean "up and coming" or "on its way" or WHAT? I can answer that question with two areas…Doraville and Chamblee…and Huntley Hills Chamblee is a great neighborhood to start with!
Located between Peachtree Boulevard (formerly Peachtree Industrial Boulevard) and N. Shallowford and Chamblee-Dunwoody Roads, this neighborhood consists of single family homes that were developed  in the 1950's. The first phase of homes was built up to Plantation Lane, including the pool. Somewhere in the 1960's other builders came in and finished the subdivision back to North Shallowford. Hence, you will see different styles of homes as different architects designed them. An example of an original brochure is displayed on the right.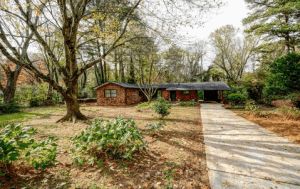 Huntley Hills in Chamblee offers commuting convenience in many ways. Numbers surface streets will get you to I-285 for access to Dunwoody and the Perimeter Mall/Business District in Dunwoody and Sandy Springs. Access to Peachtree Boulevard will take you North to Norcross, Peachtree Corners and beyond. And South, to Brookhaven, Buckhead and Midtown. Chamblee offers a MARTA station, so commuters to Downtown or even to the airport can drive (or Uber) to the station and have mass transit as an option.
The entire Chamblee area is seeing some cool retail development that is making the area even more exciting. The recently announced Peachtree Crossing Plaza will feature a Whole Foods Market as an anchor store! Also nearby, the Parkview on Peachtree and the Olmstead are both under construction! These developments are rental apartments, but will feature retail and restaurants.
Located in Assembly Doraville is the new Third Rail Studios and Huntley Hills is a hop, skip and a jump from the studio for crews looking for a place to live!
Home improvement and gardening buffs will be delighted at the Lowe's Home Improvement, just down Peachtree Boulevard from Huntley Hills.
Huntley Hills has an active neighborhood association and Facebook Page to get information and keep up-to-date on what is happening in the area!
Families looking at the area will find Montgomery or Huntley Hills Elementary, Chamblee Middle and Chamblee Charter High School will be their school cluster.
With all the new housing development around Chamblee (options like new home construction and new townhome developments) along with the nearby redevelopment of Assembly Doraville, Chamblee is an exciting area to consider living in! And Huntley Hills is a great neighborhood to look at!