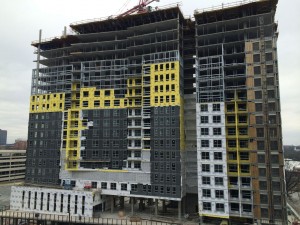 Looks like Midtown Atlanta will be getting another location for your sweet tooth! The Sweet Hut Bakery opened in Metropolis Midtown last year and seems to be doing well. Now,  you'll have a spot for your cookie craving!
Insomnia Cookies Midtown Atlanta to Open at University House
Insomnia Cookies is a rapidly expanding late-night bakery concept that was founded in a college dorm room in 2003 at the University of Pennsylvania, by then student, Seth Berkowitz. I can so see the success of such an idea….back in college, it's midnight and you want something sweet! AND it can be delivered? Holy Cow!  They specialize in delivering warm, delicious cookies right to the doors of individuals and companies alike. So all you GATech students….get ready for cookies!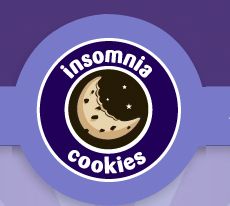 Insomnia Cookies has offerings of cookies, brownies, cookie cakes and even cold milk. Some locations serve and deliver ice cream…let's hope that will be the case at the Insomnia Cookies Midtown Atlanta!  Residents in nearby Plaza Midtown, Aqua and MidCity Lofts will have a convenient spot for a late night sweet snack. It looks like you will need to make your coffee at home! And if you are a MARTA commuter, the store is just a block and a half from the Midtown MARTA station…grab a few cookies for the kids and the ride home!
The website for Insomnia Cookies also has great suggestions such as sending gifts to your college student! (Take note all of those parents we have sold Midtown Atlanta condos to for their GATech student!!) Looks like they will also do birthday gifts or group orders for your next event or meeting.
MyMidtownMojo.com looks forward to welcoming Insomnia Cookies Midtown Atlanta! We'll be sure to sample them and let you know!
University House is scheduled to open next month in time for the Fall session at GATech. If you've driven by..they got some work to do, so we will expect to see the businesses open soon thereafter!