How Long Does It Take to Close on a House in Atlanta?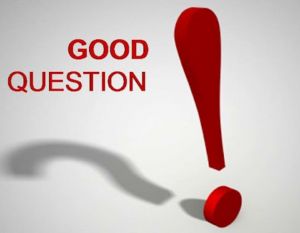 When I'm working with both Buyers and Sellers, this is a Frequently Asked Question that comes up! And it's a simple and complicated question to answer.
First off, the date you close on your home purchase (or sale if the Seller) is certainly negotiable as you present your offer. Maybe you need to move quickly because of a job transfer. Maybe the Seller has not found their new home yet and needs some extra time? See how either of those could impact how quickly you close?
One major factor in the closing process is if you are obtaining a mortgage to purchase the property. THEN,  your lender can have much to say about the process. From the time you go "Under Contract" to closing, can happen in 30 days, but things need to fall in place at just the right time. A key part of this is having your loan pre-approved. Now, you will hear many descriptions of what a pre-approval really is, from both the real estate agent side, as well as the lender side. But ideally, what we are looking for is your loan officer has reviewed all the required documents (tax returns, bank statements, pay stubs, W-2's, employment letter (if applicable) and has identified anything they feel could be a problem with your loan going through the underwriting process. This is not to say something still could not come up that an underwriter wants more information about.
Appraisal and Condominium Review (If Applicable)
Having this process mostly complete, then leaves the appraisal and potentially a condominium review. The appraisal is the process of the lender having the value of the property determined to make sure the value meets (or exceeds) the contract price. Issues can arise here, and we will talk about those in another post! A condominium review is when the lender submits a questionnaire to the home owners association to learn more about the community. Things like number of rentals, or delinquent hoa fees are looked at to make sure the association is a healthy one.
If you are a cash buyer, these two steps may be by-passed, at your discretion, or guidance from your real estate agent.
Another factor with a mortgage is the new required disclosures and timelines from the TILA-RESPA Integrated Disclosure.  (Warning, that link may be more information that you want to read…but it tells you all the rules!!) These new rules require that the Buyer have the Closing Disclosure 3 days before the closing date. Any delays in the closing process mentioned above, and the closing date is going to get moved.
Based on these factors, it's still not unreasonable to do a 30-day closing, but we are finding that our lender partners are much happier with 45 days to get the process completed.
****    ****    ****    ****
Thomas Ramon Realty can assist buyers in all forms of Atlanta relocation needs including new construction houses, condos, townhouses, for sale by owner homes, residential lots, townhomes, lofts, and new homes in various subdivisions across the Atlanta Metro region. If you are interested in foreclosure homes including, short sales (not found to often anymore), REO properties, bank owned properties and other types of foreclosure properties, then we can assist you.  If you're searching for an Atlanta home, then we invite you to search any community and view the listings on our site.  And if you're searching for condos or townhomes for sale in the Atlanta area, feel free to browse our updated listings of Atlanta condos, townhouses, townhomes, lofts on our site.