Looking for a Luxury Home or Condominium For Rent in Atlanta, GA?
Whether you are an executive relocating to the Atlanta area, perhaps a film star or a production executive, you will find everything from luxury in the sky to sprawling mansions that are sure to meet the most discerning individuals or families.
Luxury Homes and Condominiums For Rent in Atlanta GA
So what can you find in Luxury Rentals? Currently (March 21, 2012) there are 50 listings that show Furnished. This of course would be of interest to the Actor/Producer/Film Executive that is not bringing all their furnishings with them for the period of time they will be in Atlanta! There are some 200 listings available that would meet the needs of anyone looking for a longer term rental but actually MOVING to Atlanta and bringing there personal belongings with them.
Since some of the larger homes may be located outside of Atlanta proper, I've given you some links to other parts of the city where you will find luxury homes.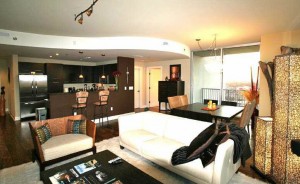 If you are looking for a Luxury Home or Condominium For Rent in Atlanta GA, contact me to help you find just what you need!
Keep in mind, the above searches do not distinquish between furnished or unfurnished.
If you have special needs (number of garage bays, pool or not, room for a home gym, etc. by contacting us, we can do a custom search based on exactly what you or your client may be looking for.
If you are trying to locate a Luxury Home or Condo For Rent close to a particular area of Atlanta or production facility, we can tailor that search for you! If you are concerned about commute times to the office or production facility or studio, we will be happy to check commute times. (There may be additional fees for this service. Please ask for further details.)
You give us the requirements, and we find the home or condo that is right for you or your client!