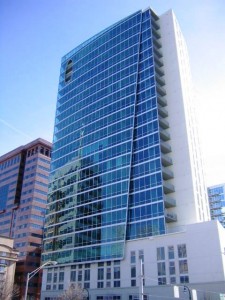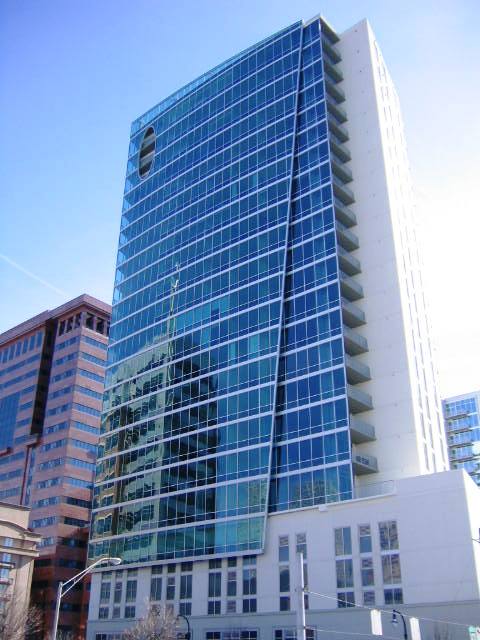 When shopping for a Midtown Atlanta Condo, you will find that every building has it's own "feel." Whether that is created by the design, decorating, or something else, you really have to see each building to know what it is like. When I'm working with a condo buyer in Midtown Atlanta, I make a point to show them every building, even if there are no current homes listed in the building, so they get some of that "feel" for the building. One building that has a unique feel is Aqua Midtown Atlanta.
Aqua Midtown Atlanta is located on the corner of 10th and West Peachtree Streets. As you enter into Midtown via the Downtown Connector, this building stands out with its blue glass window front and signature "oval" on the top. This corner location offers convenience PLUS! For the busy traveler, you are just off the Downtown Connector if driving, or just across the street from the Midtown MARTA station if mass transit is best for you to get to the Atlanta airport. Just behind the building is the Midtown Publix Market, located in Plaza Midtown. This location is also just a couple blocks for the restaurants and shopping of 12th and Midtown!
Once inside Aqua Midtown Atlanta, the lobby is graced by a massive water feature along one wall of the lobby. One might think, "Why so many elevator doors?" a unique feature only found in this Midtown Atlanta condo building is semi-private elevators that service the homes. You step on the elevator, select your floor, and the elevator doors open into a private foyer….for your home only!!!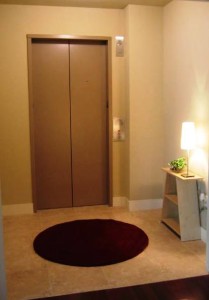 One, two and three bedroom homes offer a variety of floor plans, views and amenities. Aqua Midtown Atlanta was the first condo building to offer 3 bedroom homes…not a combination of two homes, but original design. As such, these spacious homes are well thought out and offer incredible living space and views from the Northeast corner of the building.
If you are looking for a Midtown Atlanta Condo, and want something unique and different, then Aqua Midtown Atlanta is one place you need to see, and "feel."
For more information, click here to learn about Aqua Midtown Atlanta.