I've done a couple recent posts which have included the Top Ten Selling Midtown Atlanta Condominium Buildings for 2012, followed up by Midtown Atlanta Condominium Sales for 2012.
But then I realized, you are going to TWO places to see the whole picture. So why not put them all in ONE place!
Presenting…..
Midtown Atlanta Market Report | 2012 A Year In Review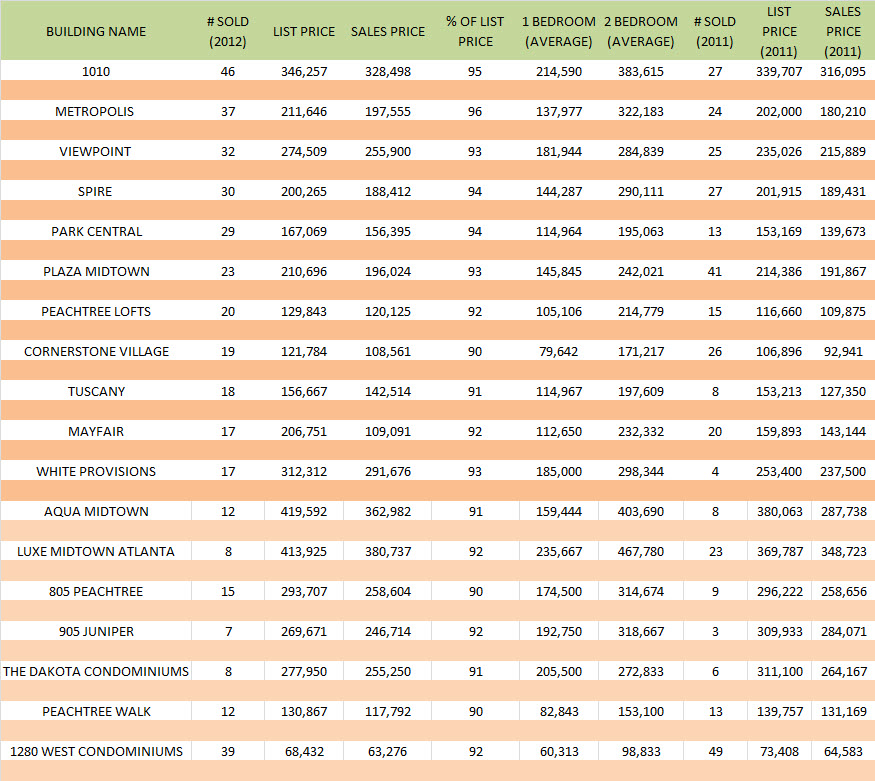 If you have any questions about this report, or want more specific information about your particular Midtown Atlanta condominium building,  just call me at 770.713.1505 or email me at Info@MyMidtownMojo.com.
You can Search Midtown Atlanta Condos For Sale or See New Listings For Sale In Midtown Atlanta!