In Midtown Atlanta, the variety of condominium buildings range for the 36-story high-rise glass towers to the home that was converted into 4 condo units in Historic Midtown.  Midtown Atlanta offers something for almost everyone when it comes to condominium living. From the aforementioned high-rises to a mid-rise (usually 6 stories or less) we do have a variety.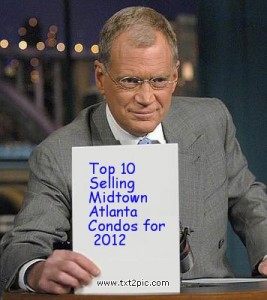 Square footage in condos varies greatly depending on the building. Midtown Atlanta's location makes it one of the most popular urban living areas in all of Atlanta. It ranks as one of the most walkable neighborhoods on the popular site, Walk Score. One can easily park their car on Friday afternoon and not need it again until the Monday morning commute to work. MARTA makes other parts of the city accessible, such as Downtown to attend a Falcon's football game at the Georgia Dome, or easy access to the world's busiest airport, Hartsfield-Jackson Atlanta International Airport (a mouth full!) Passion for the Arts? You'll feel right at home in Midtown Atlanta with the High Museum, Woodruff Arts Center and the Fox Theater, just to name a few.
If you already live in Midtown Atlanta, you know the joys and benefits of living here, and your reasons are probably the same as any newcomer looking at the area! In you are a condominium buyer, that is what we specialize in, and can help you find the right Midtown Atlanta building for your life style.
And now, we proudly present….
Top Ten Selling Midtown Atlanta Condo Buildings for 2012
10. (Tie) White Provisions (Midtown West) and Mayfair Renaissance/Tower (14th Street)
9. Tuscany Condominiums (Juniper Street)
8. Cornerstone Village (Peachtree & 5th Street)
7. Peachtree Lofts (Peachtree & 7th Street)
6. Plaza Midtown Atlanta (West Peachtree Street & Peachtree Place)
5. Park Central (Juniper & 13th Street)
4. Spire Midtown Atlanta (Peachtree & 7th Street)
3. Viewpoint Midtown Atlanta (Peachtree & 7th Street)
2. Metropolis Midtown Atlanta (Peachtree & 8th Street)
And for 2012, The Top Selling Midtown Atlanta Condo Building is…..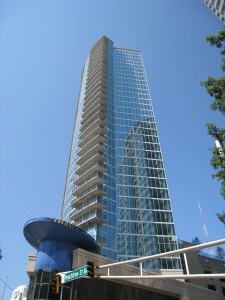 1. 1010 Midtown Atlanta (Peachtree & 11th Street)
If you did not find the Midtown Atlanta condo building YOU live in, or are interested in, we will have market reports posted for those buildings in the coming days, and you will find them on our Midtown Atlanta Market Reports page. 
If you have any questions about this report, Midtown Atlanta condo buildings, or other Intown Atlanta Real Estate communities, please call me at 770.713.1505 or email me at Info@MyMidtownMojo.com