The sales activity for Aqua Midtown is pretty….quick. Here's the Midtown Atlanta Market Report for Aqua Midtown, April 2012.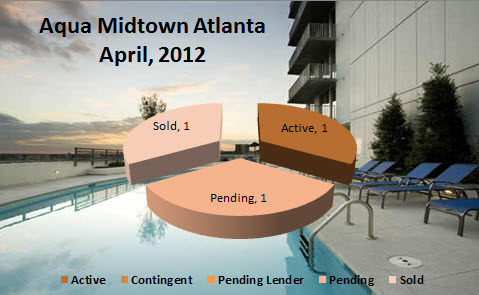 1 Active, 1 Pending Sale and 1 Sold! Not much simplier than that.
Active — $990,000
Pending — $524,900
Sold — $825,000
If you'd like to know more about this luxury Midtown Atlanta condominium building visit the Aqua Midtown Community Page.
Looking to Buy or Sell an Aqua Midtown Atlanta condo? Contact us for more information about  Intown Atlanta Real Estate and the Midtown Atlanta condo market.