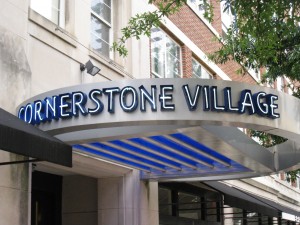 In our Midtown Atlanta Market Report for Cornerstone Village, we see an interesting trend. Well at least for Cornerstone Village. Earlier in the year, homes were selling for as low as $64,900! More recent sales have pushed the $90,000 mark.  In real estate, the big question is always, "have we hit the bottom yet?" Cornerstone Village very well may have done that, and already be on the rebound. Of course if more foreclosures or short sales occur, this trend could easily change.
Cornerstone Village consists of 4 different buildings, and at one point the the two older buildings (800 and The Manor House) commanded higher selling prices. I would suspect that as the market changes and improves, this will again be true. So, if you can find a great floor plan in either of these buildings and at a great price, it could be a wise investment.
Let's take a look at the Market Report for Cornerstone Village.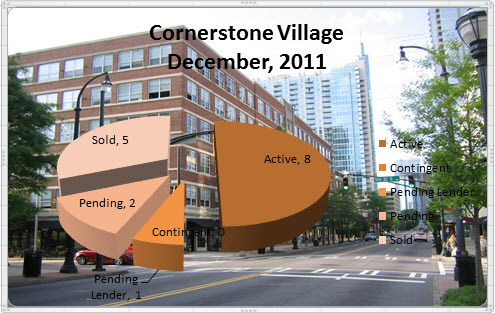 Currently, the homes For Sale at Cornerstone Village range in price from $60,000 to $265,000. There is only one home under $100,000! I would be concerned that any of the other 1 bedroom homes will appraise at or near their list prices. 5 Homes sold in December, 2011 had an average sales price of $120,000, but 3 of those homes were well under $100,000. The listings that are currently Under Contract range from $63,000 to $73,000.
This would make it look like the market has bottomed out for Cornerstone Village, but with the lower average sales prices that has occured, it's going to an uphill battle to appraise the current listings close to their list prices.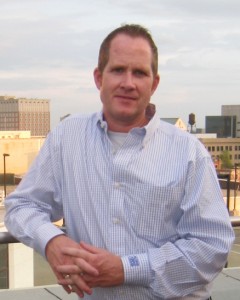 For More Information on how we can best serve your InTown Atlanta Real Estate needs, please fill out the online contact form or call us at 770.713.1505.
We specialize in InTown Atlanta Real Estate single family homes and condomiums. If you are planning to Buy InTown Atlanta real estate, let us help you explore all the possibilities available to you and help you find just the right home you will LOVE!
Please use the following links to Search for Homes by Intown Atlanta Neighborhoods or Zip codes!
Are you looking for a specific Intown Atlanta neighborhood to focus on? Contact Thomas Ramon Realty and we can set up a search for any specific neighborhood you are looking for!!