As we look at Market activity for Midtown Atlanta condominium buildings in August, you will see the marked decrease in available inventory, such as is seen in the Midtown Atlanta Market Report for The Dakota Condominiums,  August, 2012.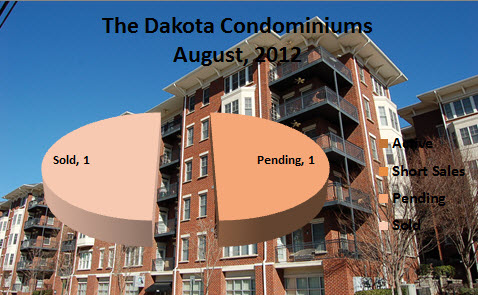 The Dakota Condominiums have always been a popular Midtown Atlanta alternative to high-rise living. The floor plans are spacious and there is one building that offers two story town homes as well. But for August, 2012, there are no active listings in the building! 
A 1 Bedroom is Under Contract at $219,000 and a 2 Bedroom sold for $250,000. This was a "flat" and not a town house style.
If you are a Buyer looking for Midtown Atlanta real estate, don't look at something you like and think about it to long, it very well may be gone before you know it.
You can learn more about this building at the community page for The Dakota Condominiums.
You can see All the Market reports I've done for this building at the Dakota Condominiums Market Reports.