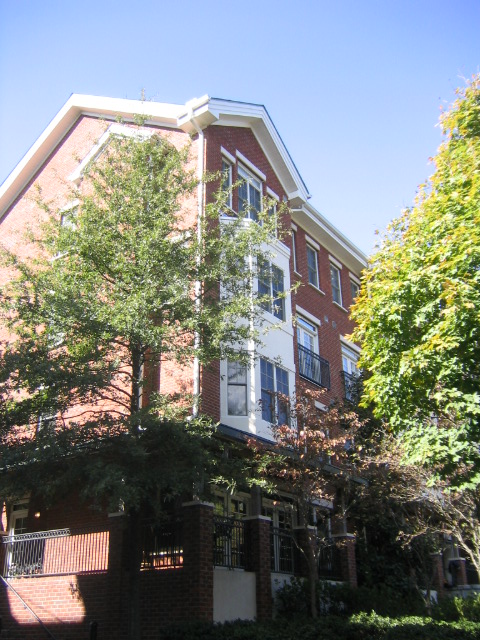 The Dakota Condominiums
The Dakota Condominiums truly set a standard for condo living in Midtown Atlanta when they opened in the early 2000. This was a time when people looking to move "in town" still wanted space, and the feel of living in a house versus a condominium. As a result, the town home floor plans were quite a treat.
The Dakota Condominiums are situated a block off of Peachtree Street, and occupy an entire block, from 6th Street, Piedmont Avenue, 7th Street and Juniper Street. Considered a "low rise" building, the homes facing Juniper Street only go up to the 6th floor. On part of 6th, Piedmont and part of 7th are the town homes. These homes are either ground floor with courtyard or veranda access with a second floor or Third and 4th floor with juliette balconies.
The community features controlled access, but does not offer a concierge. The parking garage is a delight from most Midtown Atlanta condo garages in that the driveways and parking spaces are quite ample. There is a roof top amenity area that contains a catering kitchen, small fitness center, pool, sun deck and grilling area.
The slide show below shows mostly the townhome floorplans, but the 1 and 2 bedroom flat homes are equally impressive.
PHOTOS OF HOMES FOR SALE AT THE DAKOTA CONDOMINIUMS
%%ds_Results|{"SearchSetupID":"30","directive.ResultsPerPage":"5","directive.SortOrders[0].Column":"dateAdded","directive.SortOrders[0].Direction":"DESC","query.BathsMax":"","query.BathsMin":"","query.BedsMax":"","query.BedsMin":"","query.Cities":"","query.Communities":"","query.Counties":"","query.DaysOnMarketMax":"","query.DaysOnMarketMin":"","query.ImprovedSqFtMax":"","query.ImprovedSqFtMin":"","query.ListingStatuses":3,"query.LotSqFtMax":"","query.LotSqFtMin":"","query.PriceMax":"","query.PriceMin":"","query.SearchSetupID":"30","query.TractIdentifiers":"the dakota","query.YearBuiltMax":"","query.YearBuiltMin":"","query.ZipCodes":"","requester.AccountID":"11305","requester.ApplicationProfile":"WordPressIdxModule","requester.ApplicationVersion":"6.2.2","requester.ClientIpAddress":"45.27.75.185","requester.ClientUserAgent":"Mozilla\/5.0 (Windows NT 10.0; Win64; x64) AppleWebKit\/537.36 (KHTML, like Gecko) Chrome\/116.0.0.0 Safari\/537.36","requester.PaginationUseActivationPath":"true","requester.PluginVersion":"3.17.1","requester.RequesterUri":"https:\/\/www.mymidtownmojo.com","requester.SearchSetupID":"30","requester.UrlReferrer":"https:\/\/www.google.com\/","requester.UtcRequestDate":"2023-09-26T15:16:07+00:00","responseDirective.IncludeLinkMetadata":"true","responseDirective.IncludeMetadata":"true","responseDirective.ListTabAlignment":"Left","responseDirective.ShortcodeResultsView":"","responseDirective.ShowLargerPhotos":"false","responseDirective.ViewNameSuffix":"shortcode","requester.Signature":"751d5d0fe14ffba95e9599d06f599a2cf15130e9"}|ds_end%%

Midtown Atlanta Condos For Sale by Building