As we look at the Midtown Atlanta Market Report for White Provision Residences for June ,2012, we see some movement in inventory in this incredible Midtown West living opportunity. With no new condominium construction underway, this is your last chance for sometime to own new construction in Midtown West.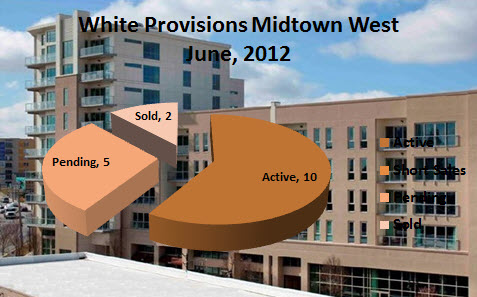 Last month, White Provision Residences had 13 Active Listings compared to 10 in June. Of the 10 listings, the One Bedroom home is listed at $228,900. Two Bedroom homes range in price from $252,000 to $358,000. There are two "penthouse" homes still available listed at $768,000 and $778,000. I can personally tell you both of these homes are beautiful and offer sweeping views of Atlantic Station, Midtown Atlanta AND the Downtown Atlanta skyline. At night…..Wow!
There are 5 homes Pending, all Two Bedrooms with list prices ranging from $244,000 to $374,000. Two homes Sold in June, 2012, both 2 bedrooms with an Average Sales Price of $277,000.
In comparison, in June, 2011, there were only 2 sales, both 1 bedrooms with and average Sales Price of $195,000.
There is lots happening at the White Provisions District. So why not call White Provision Residences home today? I'll be happy to make tour arrangements for you to see this amazing community.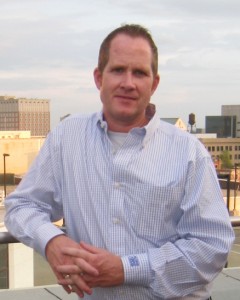 For More Information on how we can best serve your InTown Atlanta Real Estate needs, please fill out the online contact form or call us at 770.713.1505.
We specialize in InTown Atlanta Real Estate single family homes and condomiums. If you are planning to Buy InTown Atlanta real estate, let us help you explore all the possibilities available to you and help you find just the right home you will LOVE!
Need to SELL your Intown Atlanta Real Estate and look for new digs? We'd be happy to talk to you about the market, marketing your home or condo and having you sing the Pending Sales Song! Let us know how we can help you!
Please use the following links to Search for Homes by Intown Atlanta Neighborhoods or Zip codes!
Are you looking for a specific Intown Atlanta neighborhood to focus on? Contact Thomas Ramon Realty and we can set up a search for any specific neighborhood you are looking for!