This month, we'd like to "officially welcome" Windsor Over Peachtree to our Monthly Midtown Atlanta Market Report. Nothing personal about the building, it just take time to get all these reports out each month! Yikes!
Windsor Over Peachtree is an apartment conversion, similar to 1280 West Condominiums in that they do not have washer/dryer connections in the homes. Another difference in this building is the the laundry facilities are located in a central area in the building, rather than on each floor. When I've been in the building showing rentals, I've asked people about the laundry situation and they say they've never had to wait to use machines. BUYING a condominium and not having washer/dryer connections might not work for everyone, but the prices are also much lower than other Midtown Atlanta condominium buildings.
Midtown Atlanta Market Report | Windsor Over Peachtree |January 2013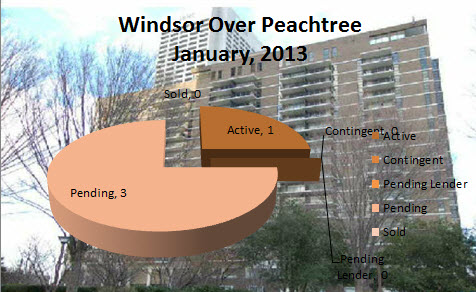 Just like we saw in the report of 1280 West (and you'll see in MANY of the Midtown Atlanta condo buildings) there is not much For Sale.
1 One Bedroom Listed at $65,000
3 Under Contract — Two 1-bedrooms at $47,000 and $59,000 and 1 2-bedroom at $72,900
There were No Sales in January, 2013
As a comparison to January, 2012 there also were no homes sold.
While a bit farther from the GATech campus, this is another "value option" for parents looking to purchase a condo for their GATech student.