Plaza Midtown is another condo favorite for buyers in Midtown Atlanta. With a Publix Market in the building, you never have to step outside to get your groceries!!! How cool is that? But, the question at hand is….
How Much is My Plaza Midtown Condo Worth?
Plaza Midtown consists of two identical towers, atop a parking podium and amenities deck on the 6th Floor. This building offers 1 and 2-bedroom floor plans.
For September, 2016, we have 5 one bedrooms and 2 two bedroom homes currently listed For Sale.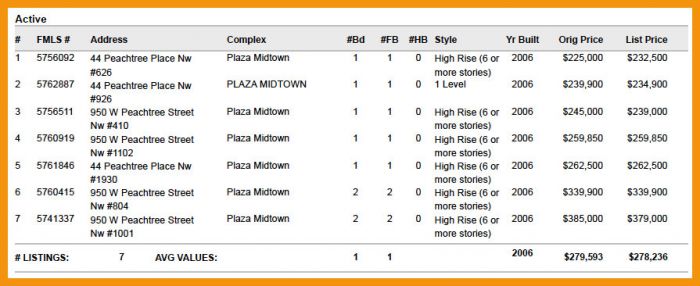 There are just 2 one-bedroom homes Under Contract and scheduled to close.

In looking at the homes that sold in September, we see two important points to look at. 1) Two of the three listings sold at, or ABOVE their list price and, 2) the Total Days On Market are short indeed!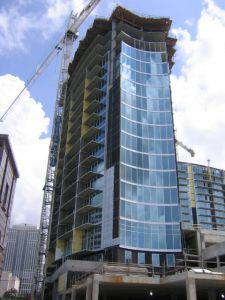 If you are considering buying or selling in Plaza Midtown Atlanta, we can help! Not only are we former residents of the building, but we have been selling Plaza Midtown since….Give us a call at 770.713.1505 and we can discuss how to have your condo in that SOLD box above!
%%ds_Results|{"SearchSetupID":"30","directive.ResultsPerPage":"10","directive.SortOrders[0].Column":"DateAdded","directive.SortOrders[0].Direction":"DESC","query.BathsMax":"","query.BathsMin":"","query.BedsMax":"","query.BedsMin":"","query.Cities":"","query.Communities":"","query.Counties":"","query.DaysOnMarketMax":"","query.DaysOnMarketMin":"","query.ForceUsePropertySearchConstraints":"true","query.ImprovedSqFtMax":"","query.ImprovedSqFtMin":"","query.LinkID":"275433","query.ListingStatuses":3,"query.LotSqFtMax":"","query.LotSqFtMin":"","query.PriceMax":"","query.PriceMin":"","query.SearchSetupID":"30","query.TractIdentifiers":"","query.YearBuiltMax":"","query.YearBuiltMin":"","query.ZipCodes":"","requester.AccountID":"11305","requester.ApplicationProfile":"WordPressIdxModule","requester.ApplicationVersion":"6.2.2","requester.ClientIpAddress":"110.249.202.67","requester.ClientUserAgent":"Mozilla\/5.0 (compatible; Bytespider; spider-feedback@bytedance.com) AppleWebKit\/537.36 (KHTML, like Gecko) Chrome\/70.0.0.0 Safari\/537.36","requester.PaginationUseActivationPath":"true","requester.PluginVersion":"3.17.1","requester.RequesterUri":"https:\/\/www.mymidtownmojo.com","requester.SearchSetupID":"30","requester.UtcRequestDate":"2023-09-29T08:49:41+00:00","responseDirective.IncludeLinkMetadata":"true","responseDirective.IncludeMetadata":"true","responseDirective.ListTabAlignment":"Left","responseDirective.ShortcodeResultsView":"","responseDirective.ShowLargerPhotos":"true","responseDirective.ViewNameSuffix":"shortcode","requester.Signature":"38f5aba3748a141d3d3648dd5beb323ad8df48b5"}|ds_end%%