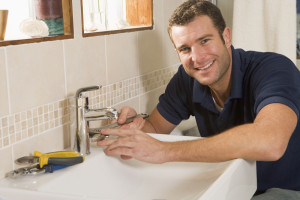 A home inspection is a critical part of the process when you buy a home. What's that saying…"don't leave home without it." (That would be American Express…but it still rings true here!)
There is a difference in home inspections on a single family home versus a condominium. So does that mean you should or should NOT get one?
Do I need a Home Inspection on a Midtown Atlanta Condo?
It's a pretty simple one word answer…..Y E S!!!!
While a home inspection is more detailed than a condo inspection, as a Buyer you should still have one. The inspector can uncover any number of issues that need to be addressed, as well as help you learn about the systems in  your condo.
I recently had a condo inspection where the Buyer elected NOT to attend the inspection. I highly recommend you attend your inspection.  One of our preferred home inspection companies, National Property Inspections says it best here …..
For more information about the home inspection, check out our Intown Atlanta Real Estate Buyers Guide and our article on The Inspection!