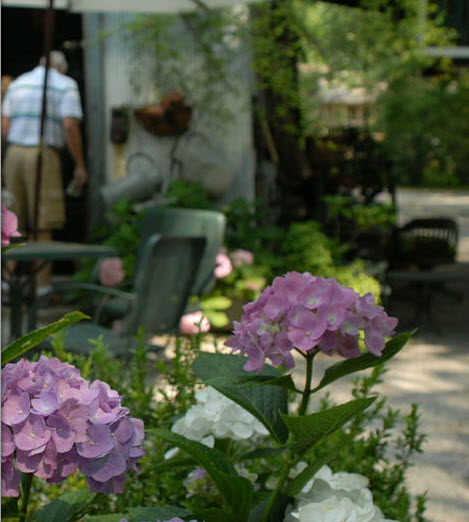 The end of last month, I put out a post, Atlanta Spring Festivals – May 2013. If you've not yet seen it, please click on the link for some great info about festival in, and around Atlanta in May.
Obviously, my post found its way to the Penny McHenry Hydrangea Festival organizers, and they posted a comment about their festival. It's the first weekend in June, but I did not want to miss posting about it, for your information, and as a "Thank You" for reading MY blog!
Here is some of festival history from the Penny McHenry Hydrangea Festival website. I just might have to venture out for this one!
The Festival name, Penny McHenry Hydrangea Festival, is named in honor and memory of Penny McHenry, founder of the American Hydrangea Society. Penny has been featured on TV shows and too many magazines to mention. Her love for hydrangeas grew as a result of a friend sending her a hydrangea when she lost her daughter. She propagated that hydrangea and the rest is history. Penny passed away in June of 2006. Southern Living Magazine paid tribute to Penny in the July, 2006 issue. The Penny Mac and Mini Penny hydrangeas were named for Penny. We have been given permission by Pennys family to pay tribute to her by naming the festival in her memory. Her family has also graciously given us a few of Pennys treasures for the Douglas County Museum of History and Art located in the Old Courthouse in historic downtown Douglasville, Georgia.
The first Penny McHenry Hydrangea Festival took place on June 6 and 7, 2008 with the theme being Pennies from Heaven and featured the Penny Mc Hydrangea. There was a Hydrangea Ball, A Standard Flower Show, Day Garden Tours, Moonlight and Magnolias*, an evening progressive dinner garden tour, Art Show and Sale, Antique Show and Sale Plant Sale and much more.
Now heading into the sixth year, the dream continues… More and more hydrangeas are planted each year to beautify the community.more awareness is created in preservation of heirloom plants, history, historic places and guests have visited from 65 Georgia cities, 12 states and 5 foreign countries. The 6th Annual Penny McHenry Hydrangea Festival is scheduled for June 1 and June 2, 2013 and will feature the Blushing Bride hydrangea as the lead specimen for the Flower Show.
And if you are thinking, What on EARTH would I do at a hydrangea festival when I live in a Midtown Atlanta condo? Well, first off, it will give you an opportunity to see something you may not have seen before (I can say I've only passed Douglasville when I've been on I-20!) and you could maybe sneak a potted hydrangea onto your balcony?