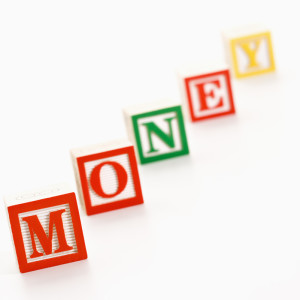 Have you been out looking for a new home or condo recently? Had some sticker shock with prices? Yes, the Atlanta real estate market is out of recovery mode, and is in FULL swing! Couple that with some of the lowest inventory we have seen in years, and you very well may find yourself in a bidding "war" (I had to call it war….) or at best, a multiple offer situation. And you may be faced with a buyer that has a huge advantage on you….C-A-S-H.
Pre-Approved Mortgage Loan — A Key to Your Next Midtown Atlanta Condo!
So, like any player in sports, you need to have a plan, and you need to have an advantage! How do you do that in the process of buying a home or condo? You have a pre approved mortgage loan!! This is not a simple process for either you OR the loan officer you are working with.
When you obtain a mortgage for your Midtown Atlanta condo or home purchase, your loan goes through a process called underwriting. Underwriting is a very detailed process of analyzing your credit before the lender will give you a loan. The process will include the verification of items like your employment history, salary and your credit history, which is detailed in a credit report and the lender's evaluation of your credit and ability to pay.
While you NEVER skip this process, you can have the majority of it done in advance, and have a pre-approval from your lender. Then, all that is needed is a contract on a property, and an appraisal. A GOOD loan officer can review much of this information in advance, identify potential stumbling blocks or land mines, and have your file in order. Hence, they have done a good portion of this underwriting review and know your file will clear underwriting without any problems.
Mind you, the underwriter looks at your file with a microscope, so they may still find something to question, say a particular deposit on a bank statement, but it can be minimal.
Having this pre-approval does a couple things for you as a home buyer:
First off, you have a comfort level of what you can afford vs. what you are willing to pay. Just because you can afford a $300,000 home, does not mean you want to PAY for a $300,000 home.
Having a pre-approval letter from your lender shows to the prospective Seller that you are serious about your home purchase and have done much of the leg work needed for your mortgage.
Of course, an appraisal can still be a wrench in the process. If the home or condo you are trying to buy does not appraise for the contract price, the Seller could choose not to move forward with your offer. On the other hand, a cash buyer will usually waive an appraisal and just move forward. You could choose to waive the appraisal contingency as part of your offer when obtaining a mortgage. The lender is STILL going to do an appraisal. (They are not writing a loan for more than the property is worth!) So if the appraisal came in under your contract price, you would have to make up the difference in adding to your down payment.
Pre Approved Mortgage Loan — A Key to Your Next Midtown Atlanta Condo!
In a market of low inventory and many buyers looking for a home along with you, do everything you can to best position yourself when you find the right home, and may be faced with a multiple offer situation.
Check out our Lender partners HERE! Any one of them can get the process started for you and, take you through this process and get you to the closing table!
Here's an interesting story that appeared in the New York Times about this — A New Weapon For Bidding Wars.