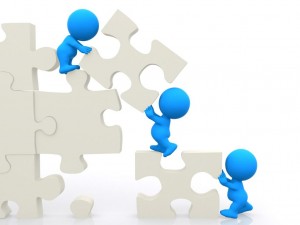 Everyone needs a Team behind them. Your TEAM!
Purchasing a home will probably be the single largest investment you will ever make in your lifetime. In making such an important decision, you want to have the TEAM you need to make it all come together as you purchase your new home or condominium.
Equally, if you are selling your home, Your TEAM will be there to assist you in making it all happen.
First, I Thank You for selecting me as your real estate broker and TEAM leader. While I am here to help you find the right home, and negotiate the best price, or to guide you through the process of selling your home, there are many steps left to accomplish to reach all important day…Celebration Day!
The other members of Your TEAM include your mortgage lender, home inspector, home warranty, insurance, handyman, and appraiser.
The ultimate decision rests with you as to whom you select to help you through this process. However, we have worked with these individuals and encourage you to contact them as they relate to your needs during your home buying or sell experience.
Mortgage Lenders
Real Estate Closing Attorney
Home Inspectors
Home Warranty Companies
Armadillo Home Warranty — Angela Garner — 770-558-0849 (If you contact Angela, be sure to tell her you heard about Armadillo from MyMidtownMojo!
First American Home Warranty — Lori King — 404-447-6633
Home Owners /Renters Insurance
Allstate Insurance – Rykman Insurance Group – Kory Rykman, Agency Owner – 770-974-5303 krykman@allstate.com
State Farm Insurance, Kerry Mitchell, Agent — 770-455-0017
Handyman Services
We had a great handyman for those odds and ends of things, but he retired! If you know of someone, please let me know!
Plumbing
Paramount Plumbing — Eric Grimm– 770-975-0997
Appraiser
Mike Burnett, MT Appraisals 678/372-2741
Home Staging
Design 2 Sell — We have not directly worked with this home staging company, but have heard good things about them. We just wanted to get their info out and available to you.
DISCLAIMER: We have provided these resources as a courtesy to our customers, clients and visitors. Thomas Ramon Realty, Palmer House Properties, LLC or Thom Abbott make no guarantees, expressly or otherwise as to the services these individuals/companies provide. Whom you choose to provide a specific service is your choice.