In my first post in this series, I talked about the ever important need to be pre-approved for a mortgage before you begin the search for your new Midtown Atlanta Condo, or single family home. At the end of that post, I mentioned my "team" and while the word team may not be a specific real estate term, it certainly applies to real estate.
Your Real Estate Team Should Have One Common Goal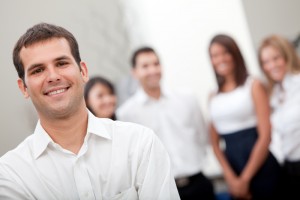 Just in case we need clarification, a team is defined as " a number of persons associated in some joint action: a team of advisers." So, exactly who makes up YOUR team? That's right, it's really YOUR team.
Real Estate Agent

Mortgage Lender

Home Inspector

Insurance Agent

Closing Attorney
And while a team should function as a group, you usually need a captain, and THAT person is your real estate agent. We work together to find the home that meets the wants and needs of you as a Buyer and that fits your budget. You rely on me to be your trusted advisor as to what to look for in your new home or condo. And if you are looking at Midtown Atlanta real estate, you want to make sure you have an agent that knows that market. ME! Once we find the right home, as your agent, it's my responsibility to keep your home purchase on track.
Now, mind you, your mortgage lender is almost on another field from the one we are on, but, once he/she completes what they need to do, they are right back in the game with us.(Maybe we could call them a special team) But, as your captain, I'm there to help him get back in the game with us. While you have already provided the requested documents for your pre-approval, I now provide the all important Purchase and Sale Agreement. This is the road map, if you will or the game plan to get us to the Super Bowl called the closing table. (Terms we'll talk about.) If the mortgage lender needs more info to keep us in the game, I'm there to assist in getting home owners association info, or to make sure YOU have responded to his/her request for more info. (This is part of the underwriting process….one I'll attempt to talk about later.)
Our next team member is your home inspector. He/she is here to help us look at the home or condo you found and "check under the hood" to make sure everything is operating properly. This is a key step in the process, and again we'll talk about what happens during this time, called Due Diligence. If the inspector finds items of concern, this is when we address them in the form of Addressing Concerns with The Property.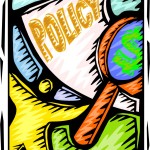 The insurance agent is also an important part of your home buying purchase. Many insurance companies have changed how they write policies, and you want to make sure you have the necessary insurance when buying your Midtown Atlanta condo. Condominium insurance is different than insurance for a single family home. But, your lender will require you to have insurance, and most certainly, the condominium homeowners association will require you to have a policy.
Last, but not least is the Closing Attorney. In Georgia, the closing attorney does not represent you in the closing process. They represent YOUR lender. You'll sign more than just a few documents when you purchase a home and are obtaining a mortgage. If you have not seen any of these before, I work with the closing attorney to get you a copy in advance so you can review them. Enter your mortgage lender again. The closing attorney prepares these documents from the "loan package" then send to the lender. If the lender process is delayed, it can make it difficult to get you these in advance.
See how we all need to work together as a team!
But, YOUR team has one goal in mind….to get YOU to the Super Bowl of real estate….the closing table.
Next time, we'll get into some of the terms you will quickly become familiar with in Midtown Atlanta Real Estate!