Today, I want to continue my series on Real Estate Terms to Know in Georgia by talking (or writing?) about who represents who when you purchase Midtown Atlanta Real Estate or real estate anywhere in Georgia.
We've talked about being pre-approved for a mortgage and who's on YOUR real estate team. Now, let's talk about who represents you when you buy your home or condominium.
Let's start with a question? You and your spouse, or significant other, are out for a Saturday afternoon stroll in Midtown Atlanta. You've been talking about buying a place, you've been searching for a Midtown Atlanta Condo but you have not made a commitment to work with a real estate agent yet. So, you stop into the Sales Center of a building, and meet one of the sales people. They tour you through the building and give you lots of information. Who do they represent?
NOT YOU! They represent the Seller (or in this case, the developer) of the building. So, if you start asking them questions like "How much should we offer on Unit X?" they are not going to give you much of an answer. Why? Because they are working FOR the Seller, not for you. So, you ask, who works for me?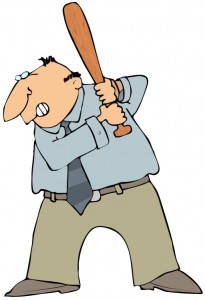 In Georgia, real estate agents and brokers are licensed professionals who have been trained to help you buy, sell or lease real property. The relationship we (or I) form with you is called a brokerage relationship.
We have two broad categories in which our relationship falls: Broker/Customer or Broker/Client. The latter is the best one for you as a Buyer (my professional opinion) as I am acting as your legal agent in buying property. This relationship ONLY exists when you and I enter into a written agreement, called a Buyer Brokerage Agreement. Now, I could spend pages on this Agreement, and we will review it part as we go through this series. But, by having this agreement with me , or that "other" agent (just kidding!) I am able to not only represent you, but offer you my "mind." The other relationship, a Broker/Customer, only allows me to do what we call ministerial acts. These include things like provide pre-printed forms, filling them out based on what you tell me, and helping you locate a lender. I often refer to this as "you get my hands and my feet." But to have my hands, my feet, and my mind (my knowledge of the Midtown Atlanta Real Estate market) we need to have a Broker/Client relationship.
Real Estate Terms to Know in Georgia
Since I am focusing on the Buyer's side of real estate, I'll stick with the Buyer Agency. What is Buyer Agency?
Buyer agency happens when I represent YOU, the Buyer by entering into the above reference Buyer Brokerage Agreement. This agreement further details the relationship we have, who can do what, who is responsible for what, and how I, as your broker, get compensated.
Besides Buyer Agency, there is another type of Agency that you as a Buyer should BEWARE of…..Dual Agency. That is when the broker is representing both you AND the Seller. How can that be, you ask? Well, let's suppose we are working together, and have signed a Buyer Brokerage Agreement. We start our search for that perfect Midtown Atlanta Real Estate for you, and I suddenly think that a listing I have might be just the one for you. If we were to proceed to negotiate on that property, I would now be representing both YOU and the SELLER…DUAL Agency. Just so you know, I do not practice that type of agency. And you should be careful of anyone who does.
That's a light overview of Buyer Brokerage and Agency. I'll be happy to discuss it with you in further detail and answer any other questions you might have!