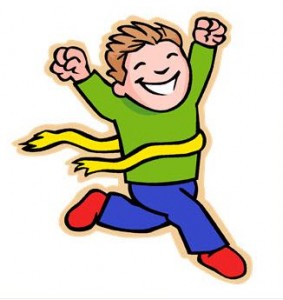 I've got a couple rental listings at the moment, but also have daily inquiries about rentals here at MyMidtownMojo.com. I've shown rentals to individuals who then want to "think about it for a day or two" and get back to me. When they do, they are quite surprised when I tell them the condo they most liked is no longer available. In fact, sometimes I think they really don't believe me when I tell them that. If you are Renting an Atlanta Condominium, Renters should be Runners!
Also, I find that many potential renters have "champagne tastes on a beer budget." Ok, I don't mean to be rough, but when I'm asked to find a one bedroom condo for $1100-1200 per month and the potential tenant says, "and I only want to live in a high rise," I have to give them a does of reality. Ok, you possibily could find one, but it's highly unlikely. I have to remind tenants that they are renting someone's personal home and with that home is a mortgage payment, property taxes, insurance and homeowners fees. The only part of the financial equation they are contributing to is the mortgage payment. And often times, the monthly rent does not even cover THAT!
So, when a well priced rental comes on the market…it's gone much like the runner in a 100 yard dash. QUICK!
How Can I Find A Condominium For Rent?
Well, there are a couple ways. You can make 10 or 15 calls to 10 or 15 agents that might have one rental listing each. I always encourage my rental clients to look at Craigslist as well. Some rentals will be posted by other agents here, but not yet listed in the traditional listing service. Or you may find a private owner that is trying to rent. A word of caution about renting from an individual owner. Are they current on their mortgage payments? Are the current with their homeowner's dues? Are they current with insurance premiums? 
Or, you can call ONE real estate agent, tell them what you are looking for in both amenities and lifestyle by completing a Rental Questionnaire, and let them do all the work for you. They will schedule viewing appointments, and assist you with your lease, depending on if you have choosen to have them represent you in the leasing process. Much simpler than you making 10 or 15 calls!
How Can I Get The Condo Rental That I Want?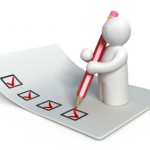 First off, have your rental application completed. Secondly, if you have a copy of your own credit report, provide it to your real estate agent. By having these two crucial pieces of the rental process in place, you can quickly move on a rental you find. Often times, the listing agent may still want you to pay an application fee and they pull a credit report, but by having this step already completed, you will be a step ahead of your competition, another renter! Third, make sure you have access to money for your deposit. In the Atlanta rental market, this is usually one month of rent. If you have any issues with your credit or past rental history, be prepared to pay an additional deposit, up to first, last and the security deposit. So, on a $1500 per month rental, this could be $4500 needed to get into the condo you have choosen.
But, put on your running shoes if you are renting an Atlanta condominium. When priced right, and in a great location, it very well may be gone before you even leave the starting line.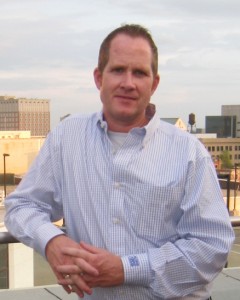 For More Information on how we can best serve your InTown Atlanta Real Estate needs, please fill out the online contact form or call us at 770.713.1505.
We specialize in InTown Atlanta Real Estate single family homes and condomiums. If you are planning to Buy InTown Atlanta real estate, let us help you explore all the possibilities available to you and help you find just the right home you will LOVE!
Please use the following links to Search for Homes by Intown Atlanta Neighborhoods or Zip codes!
Are you looking for a specific Intown Atlanta neighborhood to focus on? Contact Thomas Ramon Realty and we can set up a search for any specific neighborhood you are looking for!