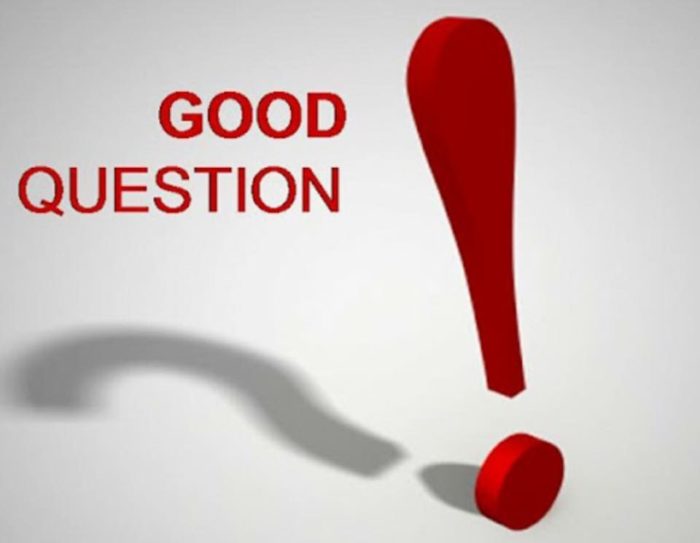 All over the country, but certainly in Atlanta, renters should be thinking….Rents Are Rising Should I buy?
But first you have to look at why you may be renting a home or condo in the first place.
There can be any number of reasons a person chooses to rent vs. own their own home:
Freedom to transfer to another city quickly for job opportunities
Someone else takes care of all the maintenance
Someone else pays the real estate taxes (and gets the deduction)
Credit issues or debt issues
Living in brand new apartment ( not always the case)
Lack of saved money for down payment — and mis-information about how much that is
That is just some of the reasons you might want to rent. But every year, you "roll the dice" as to how much your rent may go up. Maybe that increase keeps you from saving for that down payment? Or keeps you from doing other things as you feed more money to your monthly housing costs.
Rents Are Rising Should I Buy?
But when you purchase and OWN your home, you get lots of benefits as well.
When you own the home, everytime you write that mortgage payment you are working towards paying off your mortgage and building home equity. Not to mention, you get the tax deductions of the cost of purchasing the home (your first year) as well as the property taxes you pay. (All of these things are subject to regulatory changes, so you always want to know what's new or changed in tax laws) …..and a conversation with your financial advisor and accountant would be in order. But let's look at the list above and apply them to home ownership:
Freedom to transfer to another city quickly for Job Opportunities
Ok, there is truth to that, but also in the current (2019) market with limited inventory, you may be able to sell your home quicker than you might think. There may be the possibility of renting your home (a condo will have much more restrictive leasing abilities) in case you think you may move back, or if it does not sell in a time frame you have established.
Someone Else takes care of all the Maintenance
Well, you do become responsible for the maintenance of your home when you are the owner. But this can be looked at in a different way. First, if you purchase a condominium, your HOA fee covers the maintenance of things like the roof, exterior of the building, and any amenities the building has. (Pool, gym, club room, lobby, concierge, etc) You end up primarily responsible for your appliances, and HVAC within your condo. And the expense of repairing or replacing them can be reduced with a home warranty. Also, if you look for a condo that has had the HVAC recently updated, along with the water heater, your expenses, short term, are going to be reduced.
Now, if you purchase a single family home, then the roof, lawn maintenance and the exterior of your home ARE your responsibility. But with that comes the "freedom" to have your own yard, space, and the ability to personalize your home. (Even in a single family neighborhood, you may have an HOA that will have guidelines about fencing your yard, paint colors or major landscape projects.)
Someone Else Pays the Real Estate Taxes (and gets the benefit!)
Yes, when you own a home or condo, there are property taxes. But you can usually deduct those when you file your income taxes. (Again, we are not accountants or lawyers so ask THAT professional about the impact of these on you personally…every situation is different)
Also, the interest you pay on your mortgage is tax-deductible!
Credit or Debt Issues
This can be a bit more tricky. But it's not to say you can't buy a home. Credit can be restored (over time) if you've had some tough times in the past. And when you get to a certain point, you can purchase, there just may be added costs like a higher interest rate. Debt issues can sometimes be easily fixed by just paying down, or off one credit account. But this is when, and why, we have you meet with a lender to determine your personal situation. We might learn that now isn't the time for you to buy, but the lender can help you establish a plan to reduce debt and get you to the point you will qualify for a mortgage!
Living in a Brand New Apartment
Depending on where you live, this might be a real option. In recent years, and in the current market, there are new apartment communities being built in almost every corner of Metro Atlanta. Now, what that monthly rent is…that's the other story. So you may be living in an older apartment that has not had any recent renovations. But when you purchase a home or condo, you may find one that has recently had a major renovation or at least have things like all new appliances. Much of this will depend on where you are looking to live, what you can afford, and what is on the market!
Lack of saved Money for a Down Payment
One of the biggest misconceptions for home buyers, be you a first time buyer, or buying your second or third home is the amount of money needed for a down payment. It is not 20% as many people think!!! Again, your situation will vary based on your credit and your debt to income ratio….but there are loan programs with as little as 3% down payment. So, on a $300,000 home or condo, that is $60,000 at 20% and $9,000 at 3%!!! A huge difference! Again, here is why getting that pre-approval with a lender is so important. By going through the application process, they can see what loan programs are available to you!
Let's get you started on the path to home ownership and building personal wealth through real estate!