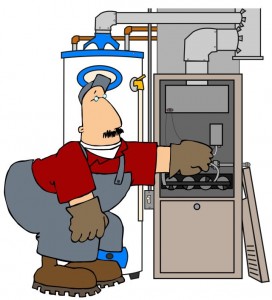 Selling your Midtown Atlanta condo or home need not be a stressful time. Mind you, things may happen along the way that cause that stress level to go up for all the parties involved. But if you have the right people on your team, it should be easy.
In my previous articles, I've covered disclosures and sales price to buyer information and written contracts. Let's look at a few more items for you to consider as you list and sell your Midtown Atlanta condo or single family home.
Seller Tips For Midtown Atlanta Real Estate
Addressing Buyer Concerns Quickly
Buyer concerns will most likely come up as the result of a home inspection, but there can be other items of concern. In selling your Midtown Atlanta condo, you will complete a Community Association Disclosure Exhibit. This outlines what is covered in the monthly HOA fee, as well as potential assessments. If your HOA recently passed a special assessment and you ask the Buyer to pay this, you might have a "bump in the road."
You might consider a pre-inspection before you list your home or condo for sale. This way, you can discover potential problems and address them before a buyer sees them. In a condo, there is not nearly as much to consider, depending on the age of the condo. Items you could have checked are the hot water heater and the heating/ac system.
A home in great shape will sell quicker, and usually much closer to it's listing price…if priced right of course!
Fair Housing — What you CAN'T Do!
If I'm your listing agent, and I bring you an offer, don't ask me the race of the buyer! In fact, neither you nor I can discriminate on the basis of race, color, religion, national origin, sex, disability or familial status. As a real estate agent, I have a commitment and an obligation to provide equal housing opportunities.
Violating fair housing laws carries stiff financial penalties….something neither of us will be paying!
What to Do with Fido?
"Oh, he's the sweetest little thing and won't bother anyone." Ever been cornered in a house with that sweet little dog that wanted to take a leg off? Well, you don't want to find out, and you certainly do not want a buyer or their agent to find out either!
Pets should be removed from the home during showings, and if not removed, then crated. You don't even want to lock them in a room, as someone still might open a door. Also know that a Buyer that is allergic to animals will quickly note the presence of an animal, and may not even look at your home further.
Choosing Your Real Estate Agent
Some agents are members of the National Association of REALTORS…and some are not. Some will tell you that if you select an agent that is NOT a REALTOR, you will be getting less than the best. NOTHING could be further from the truth. You should be most concerned with your agent's knowledge of the market and neighborhood where you live. Choose someone that sells in your area, and has knowledge about your unique selling situation…such as condominiums.
You might think it's ok to hire Frank your Friend from the burbs, but do they know your area? Your building? How to access it and where everything is?
If you are here at MyMidtownMojo, then you know we know Midtown Atlanta condominiums!
Here are links to Part One and Part Two of Seller Tips for Midtown Atlanta Real Estate!