When selling your Midtown Atlanta condo or single family home, you want to take all the necessary steps to get your home sold as quicly as possible and for the best possible price. And these tips are just what you need.
In Part 1, we reviewed the sales price, disclosures, preparing your home for showings and providing important information to the buyers. Now let's look at some other points to consider.
Seller Tips for Midtown Atlanta Real Estate
Real Estate Contracts Must Be In Writing
They could be on a bar napkin, but they have to be in writing! Now, you probably won't sell your Midtown Atlanta condo off of a paper napkin, but I do want to stress the importance of the contract. In Georgia, purchase and sale agreements must be in writing to be enforceable. We don't want any of that "he said, she said" stuff going on. There can be email exchanges back and forth that could possibily be enforced, but in the end, you want to have a written contract spelling out ALL the details of the sale.
Keep Your Copies
You should be given a copy of each and every document you sign as part of your sale. From your Listing Agreement to your Purchase contract to amendments and exhibits…if your name or initials are on it…you want a copy!
Just Because You Have a Contract
Oh how I wish I could simply say, once you have a signed contract, it's smooth sailing. While many times it will be, there are many times it will NOT be smooth sailing. Most contracts will have contingencies that need to be met before the sale is finished. This can range from appraisals, to financing to addressing repairs to the property. In Georgia, buyers can ask for a due diligence period during which they conduct inspections, work on financing and just look around. During this time, the buyer may terminate the contract for any reason whatsoever! This is why you want to have as short of a due diligence period as you can reasonably negotiate.
Passing Title to the Property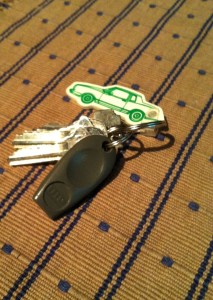 The Purchase and Sale Agreement requires you to convey good and marketable title to the property at the time of closing. This means it is free of any liens, mortgages or title defects. As the Seller, you need to know that what you are going to "net" from the sale will be enough to cover paying off your mortgage, real estate fees and any of the closing costs you may have agreed to pay for the buyer. Your agent can provide you with a Seller's Net Sheet that will help you see the money you will receive (or may have to bring) at the closing.
If you think you may not be able to have the funds needed, you may qualify to do a short sale. I'm happy to discuss this process with you and how it may be an option for you. You can learn more about short sales here.
In our last article, we'll cover addressing buyer issues, fair housing laws, pets and choosing your real estate agent.
Here is a link to the first article of Seller Tips for Midtown Atlanta real estate.
Here is a link to Part 3 – Seller Tips for Midtown Atlanta real estate!