Spire Midtown Atlanta was the second of the three Novare "sister" buildings built in Midtown. The first was Metropolis, then Spire and finally Viewpoint.
Spire Midtown is a popular choice for Midtown Atlanta condo buyers!
Midtown Atlanta Market Report |Spire Midtown| July, 2014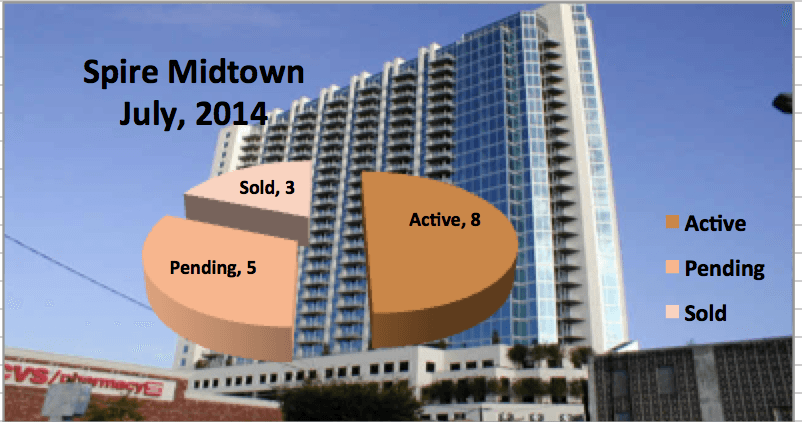 Let's look at the activity in Spire for July….
ACTIVE LISTINGS (8)
Five 1 Bedrooms ranging from $168,500 to $222,900
Three 2 Bedrooms ranging from $355,000 to $399,900
PENDING LISTINGS (UNDER CONTRACT) (5)
Four 1 Bedrooms ranging from $199,900 to $209,900
One 2 Bedroom at $359,000
SOLD (3)
One 1 Bedroom at $195,000
Two 2 Bedrooms at $345,000 and $395,000
In comparison, in July, 2013, there were two 1 bedrooms sold for $172,500 and $184,500 and one 2 Bedroom at $310,000.
Quite a jump from $310,000 to $345,000 and  even $395,000 this year. I've been telling Buyers that are considering a Midtown condo purchase that the prices are NOT going down.
To learn more about the Spire Midtown community (or building) you can visit our Spire Midtown Community Page.