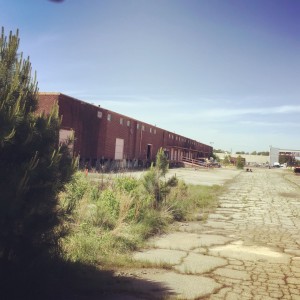 Third Rail Studios will join the growing number of film and television studios opening in the Metro Atlanta area. This studio will have a unique location as part of Assembly Doraville, which is the official name for the site where the GM Doraville plant is being redeveloped.
The Integral Group, which acquired the GM site last year, is partnering with Capstone South Properties to develop "Third Rail Studios" on a six-acre section of the 165-acre development.
Third Rail Studios at Assembly Doraville
The first phase of Third Rail Studios will be in an existing 130,000-square-foot building retrofitted into film and television production studios. It will include 60,000 square feet of sound stages and 20,000 square feet of production support mill shops, administrative offices and related vendor spaces.
MyMidtownMojo.com took a walking tour of the site that is still going through demolition.
You can learn more about the studio as it developsThird Rail Studios, or at our Facebook Page, Living Near Third Rail Studios on Facebook.