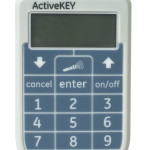 My parents sold real estate in the early 1990's in a small town in Montana. Like… BEFORE there was the Internet!! I once asked my Mom how they got access to homes as I know they did not use a lockbox. She said some sellers would simply leave their homes open when you scheduled an appointment and she could come by and show the home to her potential buyers. Or she'd have to drive to the listing office to get a key, and have to return it later that day or the next.  As you can imagine, "back then" and in a small town, security issues were not what they are today.  Today's Midtown Atlanta real estate agent uses a lockbox to gain access to your home or condominium.
Lockbox History
In Midtown Atlanta condos for sale, lockboxes hold the key and possibly an access FOB to the amenities of the building. They are either on the door handle of the condo, or may be kept at the Concierge desk.  If you have a single family home, the lockbox might be hanging on the door handle, porch railing or maybe the porch swing!  Lockboxes were first introduced in the 1970's and Midtown Atlanta real estate agents had a square "key" that opened them. As with everything, technology has brought great advancements in lockbox technology and they are now electronic.   They are still opened with a "key" but can now be operated from many of today's smart phones.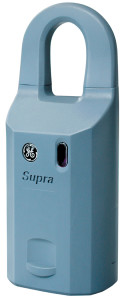 This electronic lockbox is an incredible tool for both YOU and your agent:
Your Midtown Atlanta Real Estate agent gets an alert when the key to your home has been accessed. It provides the name, phone number and email address of the showing agent
Provide the buyer's agent with extra information about the home, including instructions from the homeowner, such as "Don't Feed the Dog."
Allows your Midtown Atlanta listing agent to set time parameters on when the lockbox can be accessed by others.  (I typically keep mine set for access from 9 a.m. to 9 p.m. with showing instructions that I'm to be called first, so I can in turn alert you of an upcoming showing.)
Why You Should Use a Lockbox
Midtown Atlanta Condos for sale that use a lockbox are pretty much the norm. You can arrange for a key release to be left with the Concierge, but by doing so, you and your Midtown Atlanta real estate agent miss out on the important information from the Buyer's agent I mentioned above. I provide lockboxes for all my Sellers as part of our marketing services.
How Do I Get A LockBox For MY Midtown Atlanta Condo?
If you're thinking of selling your Midtown Atlanta condo  with a real estate agent that has your safety and convenience in mind, give me a call at (770) 713-1505 or email me at Info@MyMidtownMojo.com. I look forward to hearing from you!