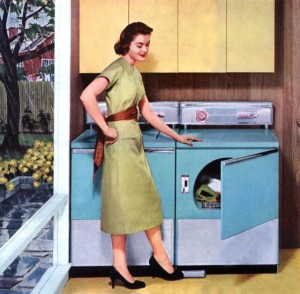 What Modern Conveniences Do You Expect in Your Midtown Atlanta Condo? This post is inspired by an article that appeared in The New York Times today.
"Unlike washer/dryers, which many condo and co-op boards do not allow, and garbage disposals, which were illegal in the city for years and are often still frowned upon by some boards, a dishwasher is something that can be installed by sellers with little fuss or expense."
The article is about dishwashers in NYC apartments (what we call condos!) And it's another example of how very, very, very different real estate can be in different parts of the U.S. I'm not sure if I have ever shown a Midtown Atlanta Condo that did not have a dishwasher.  I know I've shown older homes that did not. As for a washer/dryer, there are a couple buildings in Midtown Atlanta that do not have connections in the condos, and you either have to use a community hall laundry area, or go the the lower level (a.k.a. basement) to a laundry room. Even that is a stretch for Atlanta standards.
Now days, most of us take these conveniences for granted when shopping for Midtown Atlanta condos.