I was out with a first time home buyer this past week. They were uncertain if they even wanted to purchase a home, but they took the first necessary step and were pre approved with one of my lender. An important first step, so, as a Buyer, you are comfortable with the price of the homes we are going to look at.
So off we went. This particular Buyer had already identified for homes they wanted to see. From the time our initial conversations started until we hit the street, one of those 4 homes went Under Contract. So, there were 3 left. We saw home number 1….so-so I'll call it. Number 2, we will call it WOW! Number 3 –another so-so.
Home number 2 was a stunning multi-story town home that was hard to believe it was a foreclosure. A washer/dryer and a new refrigerator was all it was going to need. Not even painting! (Ok the fridge was a science experiment in mold growth….)
We talked about the home, and the price. I told this Buyer that this home was under priced, would end up in a bidding war and would sell well over the list price. My Buyer replied, "I don't like to be rushed." I advised her I was not rushing her, but more guiding her that if she was at all interested in this home, that we needed to get our offer in sooner than later.  I also mentioned a saying we sometimes reference in real estate, "If you sleep on it tonight, you won't sleep in it tomorrow."
To make a long story short…..25 offers submitted on the same home, and we also missed the highest and best offer deadline by about 10 hours. So, Why Do I Have To Decide So Quick When Buying an Intown Atlanta Home?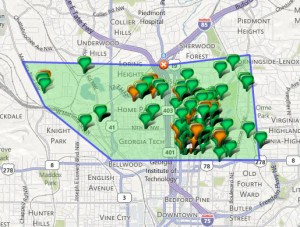 Currently, in the Metro Atlanta area, there is approximately 46,000 homes listed For Sale. Compare that to a few years back when a local real estate company had lighed billboards proclaiming some 100,000 PLUS homes on the market. The times have changed.
Take a look at this search map of Midtown Atlanta condominiums and townhomes currently for sale.  This is a pretty large area! IN this area, there are just 349 condominiums/townhomes and 75 single-family homes listed For Sale. 
 Just 424 purchasing options in Midtown Atlanta!
So, Why Do I Have to decide So Quick When Buying an Intown Atlanta Home?  Because you do not have a whole lot of choices, and you are not the only one with a shopping cart.
If you are considering making a home or condominum purchase of Intown Atlanta Real Estate, then have your ducks in a row, and be ready to make that decision, or you just may not sleep in it tomorrow.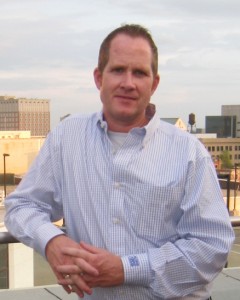 For More Information on how we can best serve your InTown Atlanta Real Estate needs, please fill out the online contact form or call us at 770.713.1505.
We specialize in InTown Atlanta Real Estate single family homes and condomiums. If you are planning to Buy InTown Atlanta real estate, let us help you explore all the possibilities available to you and help you find just the right home you will LOVE!
Please use the following links to Search for Homes by Intown Atlanta Neighborhoods or Zip codes!
Are you looking for a specific Intown Atlanta neighborhood to focus on? Contact Thomas Ramon Realty and we can set up a search for any specific neighborhood you are looking for!