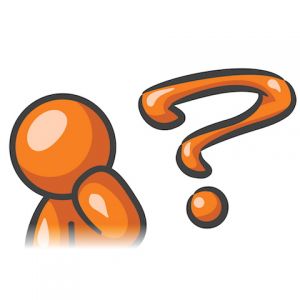 Buying a condominium can be much different than buying a single family home. Yes, you might buy in a neighborhood that has a homeowners association, so some of these questions would then apply. But I wanted to give you 16 Questions to Ask When Buying a Condo.
What's the Condition of the specific condo as well as the overall building?
The particular condo you are looking at may be in great condition…or not. Keep that in mind when looking at the price, and any renovations you feel you may have to make. One example is hardwood floors. Many of them are likely not able to be refinished and you have have to install all new flooring. You'd want to do this before you move in.
Also look at the condition of the building, and common areas in general. Have they been recently refurbished/renovated? Do you see any cleaning people present when you are looking at the building? How does it smell….fresh and clean or some odors present?
How Many Homes are For Sale?
Sometimes, this could be a sign of a problem in the building if there are a large number of homes for sale. But that is not always the case. Everyone moves and for different reasons. And it might be that many owners now have the equity to make a move up, or could have a job transfer or other life-changing situation that has them selling. We can help you look at the homes for sale, and determine what, if anything may be happening in a building.
Are Rentals Allowed?
A majority of all condominium buildings (at least in the Metro Atlanta area) have leasing restrictions. While 25% of the building may be a norm for units that can be leased, we have seen lower amounts and some buildings that to not allow any leasing of the units….period. This is something to certainly keep in mind. What is you had a sudden need to move for a job, but were planning to return to your condo in a year? This is often referred to as a "hardship" and some buildings will grant you a 1 year hardship leasing permit. But if no rentals are allowed, this will not be possible.
Once you purchase, you need to place your name on the Rental Permit List. This process may be different for each building. Once on the list, you have to wait for your name to come up to the top of the list. This can take anywhere from 3-5 years, depending on the building and how they manage the process. Don't think you are going to be buying a condo and living their for a year, and then renting it out. Or better yet, buying it as an investment from the start, and renting it out. That would be a big NO-NO! Now, that said, there are some buildings that have NO rental restrictions or have transferrable leasing permits. If this is something you want, or need, we can help you find these buildings. Keep in mind, if there are to many rentals, this can impact your ability to get a mortgage to purchase. (See Reserves, Deliquencies and Assessments below!)
What are the HOA Fees Per Month?
When living in a condominium building, you pay a monthly HOA fee. What is that for? Well that too, can vary based on the building and how they are structured. Older buildings might include many of the utilities, whereas newer construction now sub-meters (or bills) for all utilities like water, sewer and electricity. Some buildings will include high speed Internet in the HOA fee, and others you have to get this from a 3rd party vendor. Learn more about How Much are the Utilities in a Condo or learn more about The Community Association Disclosure and what it will tell you about the condo fees and what is included with them.
How Much Money does the HOA have in Reserves?
This is a question for both you, and your lender. Reserves are the monies that the HOA has put aside for future emergencies, or for future repairs/upgrades to the building. If the Association has NOT been putting enough in reserves, and any major projects like common area renovations or such have not been done, there could be a challenge to complete these in the future. Their could be an increase in the monthly HOA fee to cover the payments on a loan, as an example, or the HOA would need to pass a special assessment to cover the costs. These are not always for cosmetic things, but can be for more serious issues. We have seen several buildings with roof issues and they have had to pass special assessments to cover the cost of the repair.
Board Meeting Minutes
While we always request the last 6 months of Board Meeting Minutes, they will not always give you an eye into the nature of the Board, or how they manage things. Often times, issues are handled in an Executive Session (meaning it deals with a specific resident, so not public knowledge) so you don't really know how the Board handled a situation. But they are still worth seeing to know what is being discussed or proposed within the building.
Lawsuits?
Both you and your lender will want to know this as well. If there is pending litigation, some lenders will not want to loan on a building. Or there could be the concern that when a settlement is reached, the costs may have to be paid by you!
Insurance
All HOA's will have a Master Policy for insurance. This covers the building and major systems. You will need to have a your own policy to cover the contents of your condominium and your personal items. If you have done extensive changes to a condo, these may not be covered by the building master policy and you will need to have them covered in your own policy. Your insurance company will ask for a copy of the Master Policy and can help you determine the right coverage for you.
HOA Delinquencies
Owners can fall on hard times. And when they do, they may stop making their HOA payments. This will vary widely between buildings — based on the kind of building. For example, when you live in a high-rise building, all the common areas, and most likely your parking space, are Limited Common Elements to which you have access through. But when you don't pay your HOA fees, the HOA can restrict your access to these. Yes, you won't be able to get to your parking space! You can ride the elevator (you can't be denied access to your home) but you may not be able to go to the gym or the pool area!
The concern here for you (and again, your Lender) is if there are to many delinquencies, the lender most likely will not issue a mortgage on the building. We are in the marketplace for most of the condominium buildings and know if this might be an issue.
Special Assessments Pending or being Talked About?
In the Community Association Disclosure we mentioned above, it must be disclosed by the Seller if there are any Pending, or proposed Special Assessments with the HOA. And even if there is not on pending, we request a copy of the HOA minutes for the past 6 months for our Buyers. Here, we may find items on the agenda that could be happening in the future, and might involve a Special Assessment. Not always, but sometimes we find this information. But, if the HOA is considering a Special Assessment, be it for a needed repair (roof) or upgrades ( renovations to hallways and/or common areas) this needs to be disclosed by the Seller. If there IS a Special Assessment pending, this can be yet another red flag for a lender and could put your loan in jeopardy.
The Neighborhood!
Yes, even when you are buying a condominium, you want to look at the neighborhood where the building is. What's going on during the daytime? Nighttime? Are there things to do/walk to close to the building? It might be a beautiful building, but you may not like the location. There are condo buildings where you have to still drive to get to restaurants or shopping.
Is there access to transit (In Atlanta, that would be MARTA) or easy access to a major freeway for commuting? Is there any construction in the area that may be ongoing for many months that could have a short term impact on your quality of life? (It can be noisy during the day while a neighboring building is being built, but keep in mind that will not be going on forever.)
Parking For You and Parking For Guests
You never want to make an assumption about the availability of parking…..there are two bedroom condos with 1 parking space. (The construction "norm" has been 1 parking space per bedroom) And guest parking may be available on a limited basis. It may be free. It may cost. Or it may not be available AT ALL! If you think you are goin to be having guests that will be driving and need a place to park, this is something to look at. There are some Midtown Atlanta condo buildings that have NO guest parking available! Sad that was ever approved, but that's what happened.
Storage Space Available?
Some condominium buildings have been built with additional storage spaces/rooms available. These are almost always for purchase. If you were lucky to buy one when the building was new, they are an asset to you! However, when it comes time to sell your condo, you will need to get the money for that space outside of the purchase of the condo. Lenders don't consider storage spaces as value if they have the option to be sold separately. If the storage unit is permanently assigned to the condo, and cannot be sold, then there is added value there. If no storage space in the building, there are numerous storage facilities in Midtown and other communities where you can put your "stuff."
HOA Management
While most condominium buildings are professionally managed by a management company (with direction from the HOA Board of Directors) you will find some smaller buildings that can be self-managed. Meaning the HOA is run by the residents and the Board is responsible for all aspects of running the community. Like collecting dues, etc. Just something to look at when you look at a condo building.
Who Do I Complain To?
This is not an easy question to address. You would almost have to meet someone that lives in the building you are considering and ask them how things are handled. There are rules and regulations that residents must abide by, but enforcement can be a dicey issue, depending on what the situation is.
16 Questions to Ask When Buying a Condo.
This is a great list to keep handy when you are shopping for a condominium.