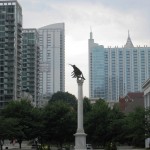 Ok. You've toiled and troubled and now you've got that college degree. No more checks from Mom and Dad….this is the REAL world now. So, you want to go where they is a job of course, but you still want to enjoy life, right? After all you are in your 20's and have the world in front of you.
Well, then take a look at the recently released list of  Top Ten Cities For Young Adults from Kiplinger.com. How does such a list come about and what was considered? Theylooked for cities with high starting salaries for college grads (sweet!), using data from Payscale.com.; a cost-of-living score near or below 100, the national average,  and affordable monthly rents. And perhaps the most important to the 20-somethings….cities where the percentage of residents ages 20 to 29 is near or above the average of 13.8%.
And the Top 10 Cities For Young Adults are….
Cincinnati, Ohio
Seattle, Washington
Baton Rouge, Louisiana
Minneapolis, Minnesota
Washington, D.C.
Colorado Springs, Colorado
Chicago, Illinois
Madison, Wisconsin
Atlanta, Georgia
New York City
Ok, Ok…I hear you already saying Chicago, NYC and D.C.? You must be kidding. (I kinda thought the same thing to be honest!) But I think you always need to look at survey's like this and realize they are taking lots of averages of things to come up with their numbers.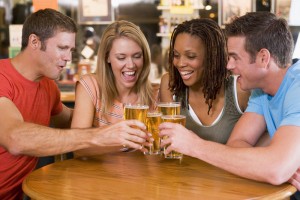 Take Atlanta as an example….they list the average monthly rent at $897. I'm here to tell you that you won't be paying that in Midtown Atlanta for rent! Now, if you are willing to head OTP (Outside The Perimeter) your chances will greatly improve on that number.
But the importat point here is this…Atlanta got ranked with some pretty rockin' cities, don't you think? And while I am NOT a 20-something, I can tell you that Atlanta has some fun place to hang out, like Midtown Atlanta, Little Five Points and Virginia Highlands. I pretty happy to be part of the Top 10 Cities For Young Adults!
So, if you just graduated from school, and you are looking for a cool place to hang your hat….welcome to ATL! Give me a call, we'll check out some neighborhoods and get you settled in a great rental, or if you really want to plant some roots, I can show you some great deals on condo living in Midtown, Midtown West, Buckhead and beyond!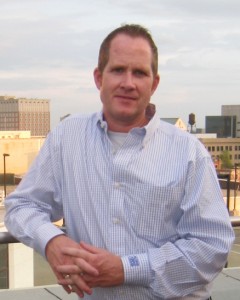 For More Information on how we can best serve your Midtown Atlanta Real Estate needs, please fill out the online contact form or call us at 770.713.1505.
We specialize in Condominium homes in Midtown Atlanta and other In Town areas of Atlanta. If you are planning to Buy or Sell real estate, let us help you explore all the possibilities available to you and help you find just the right home you will LOVE!
For a Quick Look at Midtown Atlanta Condominiums:
Midtown Atlanta High Rise Condominiums
Midtown Atlanta Mid Rise Condominiums
Perhaps you are interested in Historic Midtown? Take a look at Homes For Sale In Historic Midtown Atlanta